Podcast: Play in new window | Download (Duration: 1:59:56 — 54.9MB) | Embed
Subscribe: Android | Email | Google Podcasts | TuneIn | RSS | More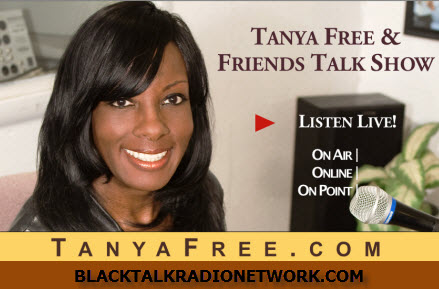 Time: Wednesdays 2:00PM EST
Phone: 1-804-321-1010 in Central Virginia & TOLL FREE @ 1-844- 321-1010 coast to coast, you can Text TANYA FREE @ 63975 to share your comment or opinion!
Tanya Free – Facebook – Twitter

Justice Scalia, affirmative action on college campuses and his controversial comments about  some African Americans belonging in lesser colleges.  Donald Trump versus the Muslim world, another Republican debate this week with Ted Cruz  soaring in Iowa. California gun purchases surge after San Bernardino shooting. Is a gun on your Christmas shopping list?
Tanya Free is a blogger, columnist and radio personality striving to tackle issues that are thought provoking, relevant, and practical. Tanya's Blog and online interactive outreach at TanyaFree.com is designed to give her web community an opportunity to share and express themselves on the hottest topics of today.Sponsorship opportunities available. Call Tanya at 844-321-1010 or Text advertise to 63975 for more information.