Podcast: Play in new window | Download (Duration: 2:01:40 — 55.7MB) | Embed
Subscribe: Android | Email | Google Podcasts | RSS | More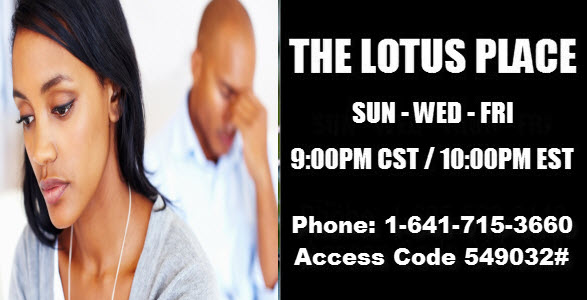 Are you in a 1 person relationship? Does your mate make you feel lonely whenever they are around? Do you have the comfort a relationship should give you or is there something missing that makes you feel like you are alone?
Tonight let's talk about how to communicate your feelings to your mate to make the relationship better.
Delta Cougar responds to your letters about money, relationships, dating, career questions, love, sex, etc. in the Ask Delta segment, Send letters to thelotusplaceradioshow@gmail.com.
Mind, Body, & Spirit w/ Mother Zola Segment… Melanin & More
Hot News Topics & More!
Join in the lively discussions that always take place at THE LOTUS PLACE!