Podcast: Play in new window | Download (Duration: 2:03:46 — 56.7MB) | Embed
Subscribe: Apple Podcasts | Android | Email | Google Podcasts | Stitcher | TuneIn | RSS | More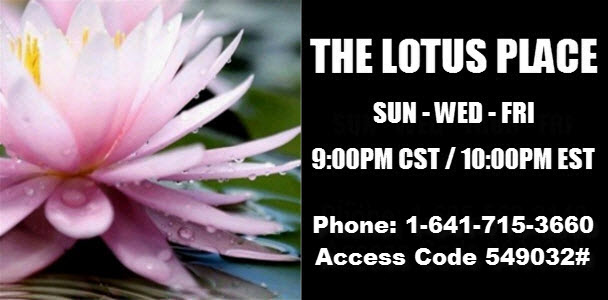 Phone: 1-641-715-3660 ext. 549032# Hit star 6 and 1 to comment on air
Listen or Call In With Web Based Flash Phone


10:00PM EST – The curious case of Black women with fibroid tumors & the increasing number of Black men with diabetes. Join in tonight as we start our community health series.
Delta Cougar responds to your letters about money, relationships, dating, career questions, love, sex, etc. in the Ask Delta segment
Send letters to thelotusplaceradioshow@gmail.com.
Mind, Body, & Spirit w/ Mother Zola Segment… Melanin & more
Hot News Topics & More!
Join in the lively discussions that always take place at THE LOTUS PLACE!