Podcast: Play in new window | Download (Duration: 1:56:03 — 53.6MB) | Embed
Subscribe: Android | Email | Google Podcasts | TuneIn | RSS | More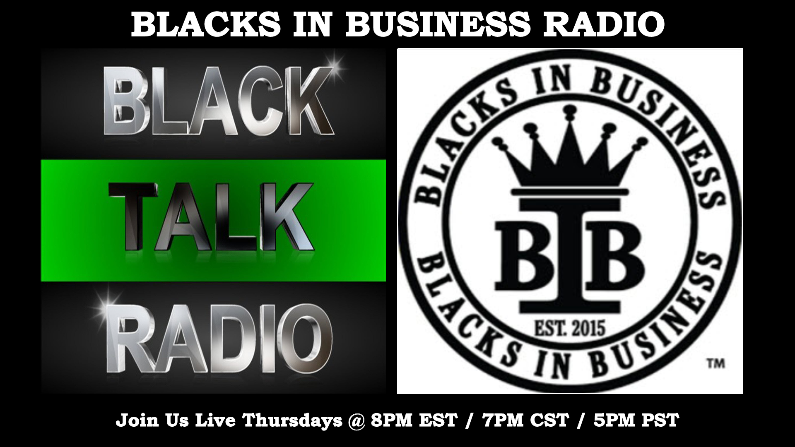 ---
Join Blacks In Business Radio 12/14/2017 in our conversation with two brothers representing their experience in FOREX trading.
Kintu Tucker was successful real estate investor for 15 years. He is the father of a beautiful daughter as well as a grandfather. He is the 2nd oldest of 9 siblings. He is a master Forex trader and teacher.
Carlos Wiley is a professional networker. He is also a loving father as well as a husband. He is a 7 figure earner with multiple companies. His mission is that If we Help Enough People with their dreams we will reach ours by default.
In our second hour, we will be joined by Brother Michael Campbell of Black On Purpose Television Network.
Traditional media outlets offer very limited opportunity for positive images of people of color. Entrenched stereotypes are recycled constantly offering very few options. As a platform, BOP TV is a place for the underserved, non-stereotypical and positive images of people of color to be presented.
Black on Purpose Television Network operates as both an "incubator" and a "platform".
In its incubator role, the Network creates television projects, trains technicians and develops performers through its Center for Media Arts & Technology.
Black on Purpose Television Network provides services to multiple markets and thousands of aspiring novice and professional African-American content creators who need access to studio production facilities. BOP TV offers a unique opportunity for the 45 million African-American consumers that require easy access to online media content specifically created for and relevant to them. Small businesses and advertisers who need more efficient, cost-effective media outlets to reach this $1.4 trillion spending market.
https://www.blackonpurposetv.com/inside-bop-tv
@boptvnetwork
(678)653-3225
BIB Radio is a digital radio program and podcast to inform and educate BLACK ENTREPRENEURS. Join Bro. Robert and SiSi every Thursday night in conversation with Black business builders.
Contact the host and producer:
[contact-form to='iamsisiharry@gmail.com' subject='Thando Radio Show Question'][contact-field label='Name' type='name' required='1'/][contact-field label='Email' type='email' required='1'/][contact-field label='Comment' type='textarea' required='1'/][/contact-form]