Podcast: Play in new window | Download (Duration: 2:01:24 — 56.4MB) | Embed
Subscribe: Android | Email | Google Podcasts | TuneIn | RSS | More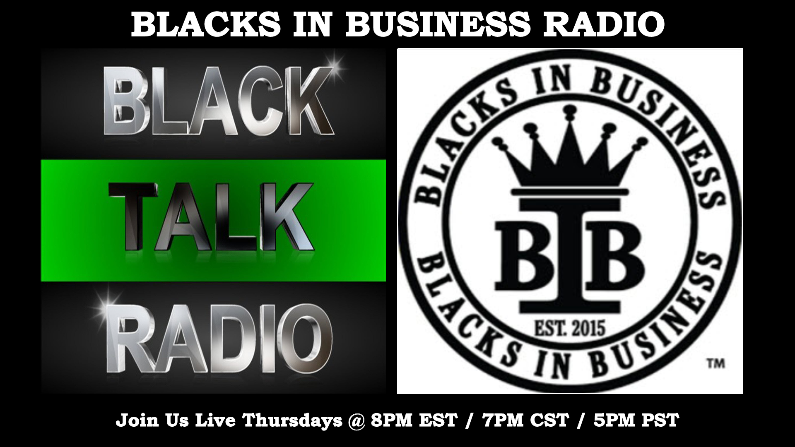 ---
Guest host Erika "FocsiMama" Parker will be engaged in dialogue this evening about transitioning to entrepreneurship full time and the challenges budding business owners face.
F. Kenneth Taylor has 3 god-daughters; ages 7, 20, and 24, and has pursued writing since 2001 and has served brief writing stints with 2 online magazines. As a Freelance Writer of 4yrs; he has written 100s of articles discussing an array of topics. F. Kenneth Taylor writes in multiple styles and genres to enhance his credibility, worth, and audience.
F. Kenneth Taylor has self-published 5 books;
"Corner Pocket" – Jan. 2012
"Aftermath I: A Saga Begins" – Mar. 2012
"Shadow Within A City" – Aug. 2013 (Co-author w/K.G Bethlehem -2nd Ed.)
"Serpents & Honor" – June 2014
"Aftermath II: A Mental Galaxy" – June 2017
In February 2015, F. Kenneth Taylor was invited to Gateway Elem./Middle School in St. Louis, MO to speak with a small gathering of students and teachers about the importance of literacy. He has also appeared on KDHX 88.1fm's, Literature for the Halibut, in Oct. 2012 and Mar. 2015.
F. Kenneth Taylor was also 1 of only 16 invited authors at the 8th Annual Author Shout Out hosted by St. Louis Public Library in April 2015. Additionally, he has appeared on Radio Personality, Tony Scott's internet show, Talkin360.com in 2013 and 2015.
In August 2014, F. Kenneth Taylor created and founded, Some'n Unique Magazine, LLC, an online publication that places emphasis on cultural diversity and producing engaging content for all walks of life. Through Some'n Unique Magazine, LLC, F. Kenneth Taylor has worked with writers across the globe including; The United Kingdom, Canada, and India. The publication also serves as a platform for aspiring writers across the U.S. and the world to showcase their talents, gain exposure, and let their voices be heard.
After a rather busy year of appearances and events, including a nomination for 2015 Author of the Year, by AVID WORLD and The St. Louis Star Awards, as well as a 4-page interview in the December 2015 issue of F.U.S.E Magazine; F. Kenneth Taylor dedicated 2016 to further developing Some'n Unique Magazine, LLC.
In July 2016, F. Kenneth Taylor created and launched, "Books, Jazz, Coffee & Smoke/BJCS," a weekly internet radio talk show which discusses life, current events, and interviews aspiring authors and entrepreneurs. The show is co-hosted by K.G Bethlehem, fellow writer and childhood friend, and airs every Wednesday at 8p CST on BlogTalkRadio. In 2017, F. Kenneth Taylor created The BJCS Network, with the addition of 2 new shows; "K.G's Thoughts For The Moment," and "Leonila's Writes Of Passage."
Currently, in 2018, F. Kenneth Taylor is preparing to release his upcoming novella, "P.R.O.B.E: project Research Of Banned Experiments," which coincides with the launch of "Poetic Vibez @ The
Book House," a monthly open-mic poetry set from The Book House bookstore in Maplewood. Finally, F. Kenneth Taylor continues to focus on the growth and development of Some'n Unique Magazine, LLC.
Zahirah Nur Truth focuses on fine arts related to the African diaspora and produces handmade gemstone jewelry with beadwork inspired by African culture. In addition to my fine art and jewelry production, I create one of a kind handmade reconstructed clothing with genuine African fabric outsourced from Ghana. Zahirah Nur Truth Arts also known as ZNT Arts is a small woman led, minority-owned, fine arts, products, and services company based in the South End of Boston.
Business Name: Zahirah Nur Truth Arts
Artist*Educator*Visionary
Website: www.zntarts.com Under Construction
FB: Zahirah Nur Truth Arts
Twitter/IG/Tumblr: DaArtistZNT
Email: zahirahnurtruth@me.com
BIB Radio is a digital radio program and podcast to inform and educate BLACK ENTREPRENEURS. Join Bro. Robert and SiSi every Thursday night in conversation with Black business builders.
Contact the host and producer:
[contact-form to='iamsisiharry@gmail.com' subject='Thando Radio Show Question'][contact-field label='Name' type='name' required='1'/][contact-field label='Email' type='email' required='1'/][contact-field label='Comment' type='textarea' required='1'/][/contact-form]