Podcast: Play in new window | Download (Duration: 1:59:17 — 54.6MB) | Embed
Subscribe: Apple Podcasts | Android | Email | Google Podcasts | Stitcher | TuneIn | RSS | More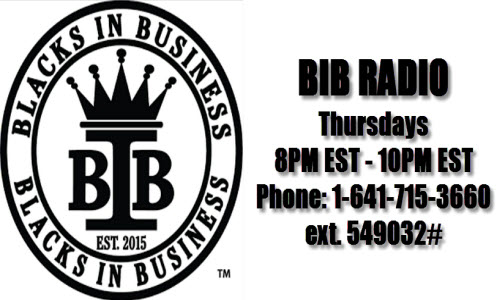 Today is the first broadcast of BIB (Blacks In Business) Radio. During our first show we will spend some time getting to know the hosts Robert Eleven X Miner and SiSi Harry, They will discuss their experience in being entrepreneurs. Feel free to join us for a solution -based great conversation!.
Most of the world's greatest contributions came from a Black man or Black woman. Right now  is the perfect time to showcase our talents all over the planet! WE AID AND ASSIST OUR PEOPLE TO SUCCESS.
Search for us on Facebook by typing in WE ARE BIB, "BLACKS IN BUSINESS" and the name of your state or country.