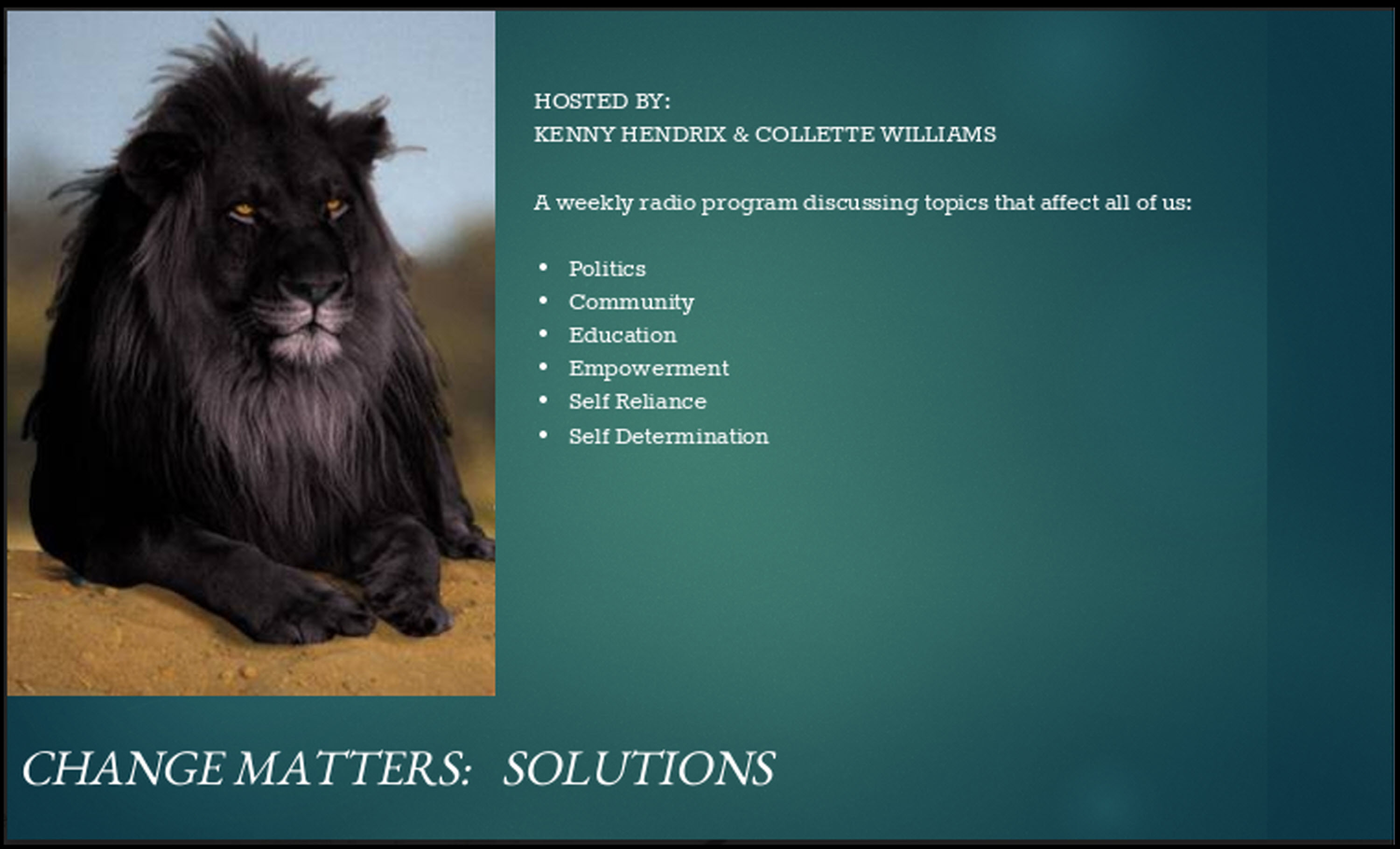 Change Matters: Solutions Weekly 9/6
Podcast: Play in new window | Download (Duration: 1:38:35 — 45.6MB) | Embed
Subscribe: Google Podcasts | iHeartRadio | Stitcher | Email | TuneIn | RSS | More

On today's show, we will discuss the upcoming election and events that impact theBlack Community as well as the
entire nation.
Our topics are current politics, both arenas, and we will ask the hard questions as to why and how someone like, dt is able
to continue to make a mockery ofthe system that has been in place for centuries.
We will discuss the vote and the importance of this election and the importance of voting period. We will also discuss the changes necessary for the turn around for the BLACK COMMUNITY.
We are looking for solutions to the problems that continue to destroy the BLACK COMMUNITY. WE will also discuss education, and how to educate yourself and your family about the proposition son the ballot. We will also have a CALL TO ACTION, FOR ALL BLACK PEOPLE TO STAND UP AND MAKE THE CHANGES THAT MATTER.
THANK YOU
KENNY HENDRIX, HOST
COLLETTE WILLIAMS, HOST
RENEE COLE, SHOW CONTRIBUTOR
---