Podcast: Play in new window | Download (Duration: 1:59:10 — 55.0MB) | Embed
Subscribe: Apple Podcasts | Android | Email | Google Podcasts | Stitcher | TuneIn | RSS | More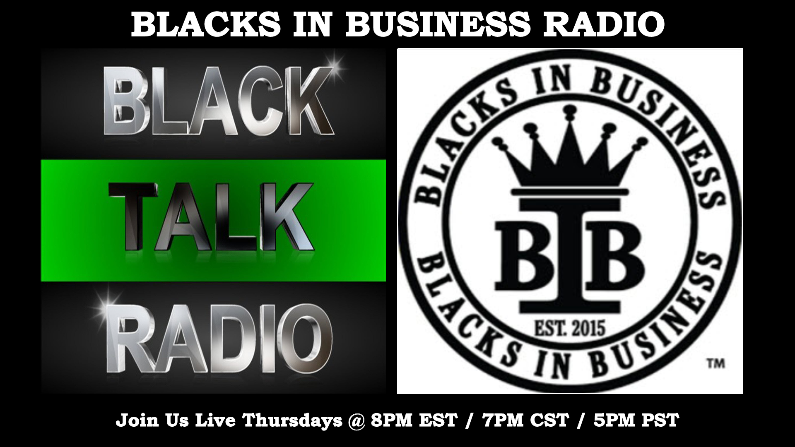 ---
BIB Radio is a digital radio program and podcast to inform and educate BLACK ENTREPRENEURS. Join Bro. Robert and SiSi every Thursday night in conversation with Black business builders.
**Our first hour: We will talk about opportunities with a new debit card called "THAT CARD".
To sign up use the referral code:
"QUIET SWAMP"
The guests will be:
Michael E. Jordan, CEO and Co-Founder |Managing Business Partner – Folsom, CA
Mr. Jordan also has expertise in the Financial services arena, as an Independent Life Insurance Agent # 0J15055, areas of expertise are Premium Financial Services; Indexed Universal Life; Fixed Indexed Annuities and Debt and Mortgage Elimination.
Derrick B. Scott, CFO and Co-Founder |Managing Business Partner – Dallas, TX
Derrick has many years of experience working with a high profile accounting firm as an Accountant, in Taxation, Small Business Development, Business Credit and works closely with Small Business/Entrepreneurs on strategic development for their business growth. His expertise is invaluable with 32 years of experience related to entrepreneurship. His knowledge of business development strategies for non-profit and for-profit companies helps them to refocus, re-educate and adapt their business model to remain competitive in these changing times.
**The second hour we will speak to Ms. Elizabeth White.
She has written a book called, "Fifty Five Unemployed Faking Normal".
Later in her career, Elizabeth White couldn't find work. Now she's helping other older workers facing such issues.
https://www.pbs.org/newshour/amp/bb/55-unemployed-faking-normal-one-womans-story-barely-scraping
https://m.facebook.com/55andfakingnormal/
Contact the host and producer:
[contact-form to='iamsisiharry@gmail.com' subject='Thando Radio Show Question'][contact-field label='Name' type='name' required='1'/][contact-field label='Email' type='email' required='1'/][contact-field label='Comment' type='textarea' required='1'/][/contact-form]