Hello, Friends of Black Talk Radio,
This week we want to apologize for the suspension of the newsletter as we were experiencing a crisis of sorts in determining some outside effects on our podcast downloads that were sent out in our last monthly stat report for donors and media partners. In this newsletter, we will share some of the latest network news, some recognition of the network by another independent Black media outlet and some news pertaining to racist news media. Before we get started, please take note that we will no longer send the newsletter out via private email because if we add all our subscribers, we would not be able to afford the newsletter service we currently use for our statistical reports for donors and media partners so we will publish it in our blog from here on out.
Network News
In case you did not notice, Black Talk Radio News w/ Scotty Reid is back on air and live every Tuesday night at 8 pm est. It was restarted after a needed break and to deal with some internal issues with the platform and the Black Talk Media Project, the non-profit organization that manages Black Talk Radio Network. After nine years of being the only black-owned independent radio and podcasting platform, 2018 is a make or break year for us in terms of fundraising for the Black Talk Media Project.
We decided we can not continue to struggle financially with less than 200 donors ever making a donation, a smaller group giving consistently every month and be able to fulfill our mission.  We don't exactly have Black broadcasters or podcasters flooding our inbox with subscriptions to our digital radio service which has one of the most affordable pricing models or our podcast hosting and distribution service which is just $10 per month.
Because of these factors, we decided that if the hundreds of thousands of individuals who visit the platform every year, millions over 9 years, and download podcasts and tune in to radio stations, don't want to help fund a non-profit providing free digital Black public media to listeners and a low-cost service to broadcasters and podcasters, then perhaps it is time to shut down and move on to other things. We will make a determination when our last broadcaster long-term contract is up in May of 2019.
Those who have leased radio streams will still be able to stream and access the service but just not from this platform and they will either have to use TuneIn as their distributor or have their own platforms like some of our media clients. We write this not to shame anyone or coerce anyone into supporting what they are consuming and using but we want to let users know well ahead of time that we need help and if we do not get it, we will have to scuttle this platform which would be like losing a family member for many of us. It is what it is.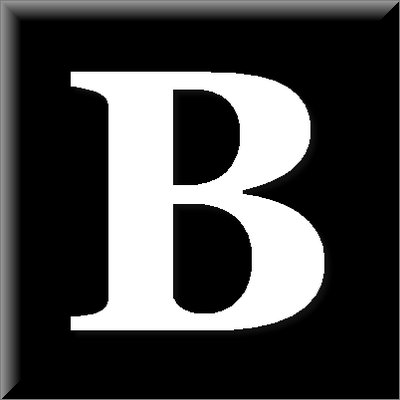 This year we have a BTR Community membership fundraiser drive and will attempt to obtain 5,000 subscribers to our social media platform, also built and managed by Black Talk Media Project, before 2019. We are also investing in some advertisements to help us promote our fundraiser. We have new audio ads in rotation and have a video spokesperson advert in production. If anyone would like copies of these adverts, let us know via email.
The Context of White Supremacy
Many of you may have noticed that it has been well over a month since there was a live broadcast of The Context of White Supremacy, a radio station, and podcast hosted here on the platform. Unfortunately, the host and producer Gus T Renegade experienced the loss of his housing when it was flooded by a water main break. While it did not damage his equipment, it rendered the house unlivable according to the city in which he lives. We were able to communicate with him and he informed us that the Red Cross was of no help and that he was stressed out. We expected him back on the airwaves last week, perhaps he will be back this week but we are not sure. Please keep him in your prayers, those that do pray, or you can contact him via his program's profile page on the network and ask him if he needs assistance.
BTRN Recognized In Black Media
The online black media publication The Black Detour which says it  "is a digital media platform providing an unbiased, unfiltered and often thought-provoking conversation transcending Black culture", published a post on January 11th titled "11 Black Podcasts That Are a Must Listen in 2018" and included Black Talk Radio Network in its listing.
However, they did not single out one or two podcasts published on our network but listed the entire network as a must listen stating that "Black Talk Radio Network is one of the only Black-owned independent news talk radio networks focusing on various topics from news, politics, Black empowerment, financial literacy and more. Black Talk Radio Network has been a voice for the Black community for nine years."
While we have been here for 9 years, rarely do we ever get any ink and the last time was when the founder Scotty Reid appeared on The Real News Network back in February of 2016. However one of the hosts and producers, Max Parthas of New Abolitionists Radio which is a popular radio program and podcast on Black Talk Radio Network, appeared on former Political Prisoner Eddie Conway's show Rattling the Bars on April 5, 2017 to discuss the 13th Amendment and the Millions For Prisoners Human Rights March on Washington, DC of which Black Talk Media Project was a sponsor and provided the sound system for the rally and broadcasted it over the network.
Recent Articles On Media
A racist article appeared in the conservative media publication National Review, known for its conservative right-wing slant on all things, and the article played up the racist troupe about out of wedlock Black children and crime, distorted a CDC study and other studies that showed that Black fathers spend more time with their children than Latinos and White fathers who came in dead last whether or not they were married to the mother or not. You can review some of that information here.
The National Review piece titled "How the News Media Distorts Black Families" was attempting to debunk a Washington Post article of the same title published in December of 2017, which is an unethical way to steal traffic from the WaPo piece. The Washington Post article, however, did not pick on conservative media, known for anti-black biases and propaganda, but singled out the New York Times which is considered a "liberal" publication.
One thing is for sure, a lot of white-owned and controlled media have historically played a big role in the promotion of racist propaganda, something Malcolm X understood.  Because of institutional racism that permeates the American news media still, it is very important that Black anti-racist media survive and thrive and why we implore our readers and listeners to financially support independent Black public media.
That's all we have to report until next week, be blessed!