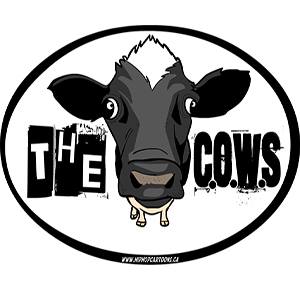 The C.O.W.S. Global Sunday Talk on Racism 01/20/19
Podcast: Play in new window | Download (Duration: 1:13:06 — 55.1MB) | Embed
Subscribe: Google Podcasts | Email | TuneIn | RSS | More
Sunday, January 20th 3:00PM Eastern/ 12:00PM Pacific
The Context of White Supremacy
 hosts our monthly 
Global Sunday Talk On Racism
. This broadcast is designed to promote participation from Victims of Racism beyond the United States and/or non-white people who are unable to join us during our typical broadcast time. While U.S. citizens spent the week carving turkeys and binge shopping, England continues to grapple with the logistics of
Brexit
. We'll ask our blacks in Briton if they have thoughts on this process, or how this may impact black people moving forward. We'll also disuss proposed package to
compensate White farmers (squatters)
who had farm land repossessed and returned to Africans. This move is alleged to help improve relations with the United States (Whites). We'll also see if our international listeners have thoughts on the passing of
Pamela Evans Harris
. She dialoged with a number of black people around the world, and numerous international Victims were also saddened by her untimely death.
INVEST in The COWS – paypal.me/GusTRenegade
The C.O.W.S. Radio Program is specifically engineered for black & non-white listeners – Victims of White Supremacy. The purpose of this program is to provide Victims of White Supremacy with constructive information and suggestions on how to counter Racist Woman & Racist Man.
Phone: 1-641-715-3640 – Access Code 564943# Hit star *6 & 1 to enter caller cue
Station Name:
The Context of White Supremacy
Content Type:
audio/mpeg
Stream Genre(s):
Talk
Website:
Archives
Additional Players