Podcast: Play in new window | Download (Duration: 2:47:10 — 77.8MB) | Embed
Subscribe: Apple Podcasts | Android | Email | Google Podcasts | TuneIn | RSS | More
Thursday, February 7th 8:00PM Eastern/ 5:00PM Pacific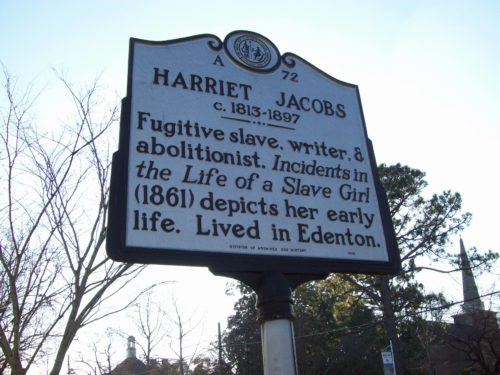 The Context of White Supremacy hosts our fourth study session on Harriet Jacobs's Incidents In the Life of a Slave Girl. This celebrated slave narrative was referenced in the previous two books of study – Pamela Evans Harris's Black Love Is A Revolutionary Act and Dr. Tommy J. Curry's The Man-Not: Race, Class, Genre, and the Dilemmas of Black Manhood. The heinous details of torture and rape reveal truth about white culture and slavery in this part of the world. Jacobs's narrative is further evidence of the sexual terrorism that has remained a primary component of White conduct. The text was published in 1861 – coinciding with the start of the Civil War. Dr. Nell Irvin Painter, a former C.O.W.S. guest, wrote the introduction for the 2000 Penguin edition. Last week's broadcast contained a segment where Jacob's used a metaphor comparing herself to the White literary icon Robinson Crusoe. Gus asked University of Texas Austin literary scholar Dr. Martin Kevorkian if there was anything suspicious about this reference. He said that it's possible Jacobs read or was familiar with the swashbuckling legend of Crusoe. However, he did say that there have been years of speculation about the authenticity and/or Racist influence on Jacob's autobiography. He referenced Albert H. Tricomi's "Harriet Jacob's Autobiography and the Voice of Lydia Maria Child." Once again, a White Woman "benefactor" is suspected of adding to, subtracting from, or otherwise editing black literary content in support of White Supremacy. One charge is that Child's deliberately excised Jacob's chapter on John Brown and his 1859 terrorist attack on Virginia's Harpers Ferry.
INVEST in The COWS – paypal.me/TheCOWS
The C.O.W.S. Radio Program is specifically engineered for black & non-white listeners – Victims of White Supremacy. The purpose of this program is to provide Victims of White Supremacy with constructive information and suggestions on how to counter Racist Woman & Racist Man.
TUNE IN!
Phone: 1-641-715-3640 – Access Code 564943# Hit star *6 & 1 to enter caller cue