Podcast: Play in new window | Download (Duration: 2:26:13 — 68.2MB) | Embed
Subscribe: Android | Email | Google Podcasts | RSS | More
Wednesday, March 20th 7:00PM Eastern/ 4:00PM Pacific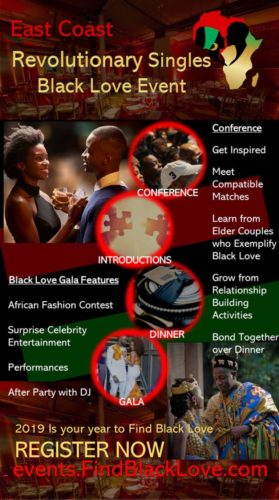 The Context of White Supremacy welcomes Nataki Kambon, Drs. Mawiyah and Kamau Kambon. We'll discuss their project for April 13th, the "Revolutionary Singles Black Love Event." Happening in North Carolina, the Kambons will offer suggestions on how to cultivate constructive male/female relationships. We'll hear what attendees can expect for the weekend, and how this conference is connected to solving The Problem: Replacing White Supremacy With Justice.
INVEST in The COWS – http://paypal.me/TheCOWS
CALL IN NUMBER: 641.715.3640 CODE 564943#
INVEST in The COWS – paypal.me/TheCOWS 
The C.O.W.S. Radio Program is specifically engineered for black & non-white listeners – Victims of White Supremacy. The purpose of this program is to provide Victims of White Supremacy with constructive information and suggestions on how to counter Racist Woman & Racist Man.