Podcast: Play in new window | Download (Duration: 3:00:21 — 83.8MB) | Embed
Subscribe: Apple Podcasts | Android | Email | Google Podcasts | TuneIn | RSS | More
Friday, September 6th 8:00PM Eastern/ 5:00PM Pacific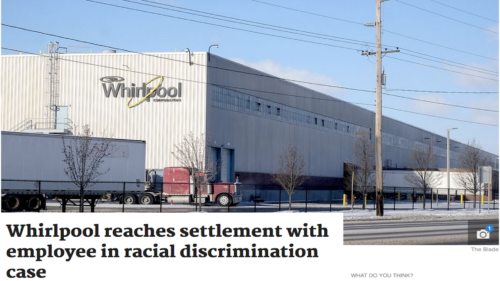 The Context of White Supremacy hosts our weekly forum on neutralizing Workplace Racism. This segment is specifically designed to improve non-white people's problem-solving tactics and revamp how black people think, speak, act and control emotions while on the job. Any listeners who've configured a code to reduce conflicts with White and/or non-white co-workers, bypass demotions, write-ups, terminations or other forms of violence we experience under Racist work conditions should be first to call in with particulars. We are always excited and grateful to hear the experiences of "black entrepreneurs." Please, let us know how "working for yourself" improves your employment experience. We'll continue to review how attempted counter-racists can best utilize recording devices to solve problems without creating new problems in the workplace. We'll review Neely Fuller Jr.'s suggestion that we ask for things to be written down in the workplace – especially, when we believe Whites might be practicing Racism. We'll also stress the importance of saving important work-related documents. Don't expect Racist to help you replace lost materials.
INVEST in The C.O.W.S. – http://paypal.me/TheCOWS
Invest in The C.O.W.S. – https://cash.app/$TheCOWS
CALL IN NUMBER: 605.313.5164 CODE 564943#
INVEST in The COWS – paypal.me/TheCOWS 
The C.O.W.S. Radio Program is specifically engineered for black & non-white listeners – Victims of White Supremacy. The purpose of this program is to provide Victims of White Supremacy with constructive information and suggestions on how to counter Racist Woman & Racist Man.