Podcast: Play in new window | Download (Duration: 2:50:27 — 79.3MB) | Embed
Subscribe: Android | Email | Google Podcasts | RSS | More
Thursday, October 24th 8:00PM Eastern/ 5:00PM Pacific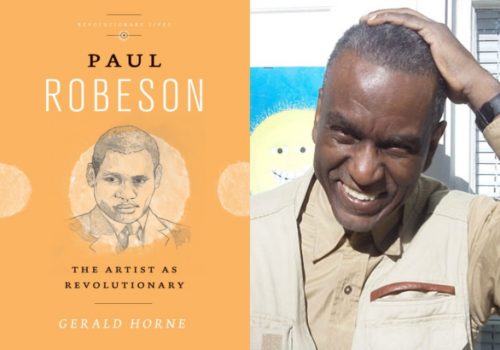 The Context of White Supremacy hosts our debut study session on Gerald Horne's biography, Paul Robeson: The Artist As Revolutionary. Dr. Horne holds the Moores Professorship of History and African American Studies at the University of Houston. He's authored a bounty of texts and articles that details what Racism/White Supremacy is and how it operates globally. His 2016 biography of Robeson, chronicles the latter's illustrious achievements as a linguist, scholar, athlete and entertainer. Robeson used the his enormous bounty of talent to address the problem of Racism. Dr. Horne's work details the excruciating price Robeson paid for attempting to counter-racism and valuing justice more than survival.
INVEST in The COWS – paypal.me/TheCOWS
The C.O.W.S. Radio Program is specifically engineered for black & non-white listeners – Victims of White Supremacy. The purpose of this program is to provide Victims of White Supremacy with constructive information and suggestions on how to counter Racist Woman & Racist Man.
TUNE IN!
Phone: 1-605-313-5164 – Access Code 564943# Hit star *6 & 1 to enter caller cue