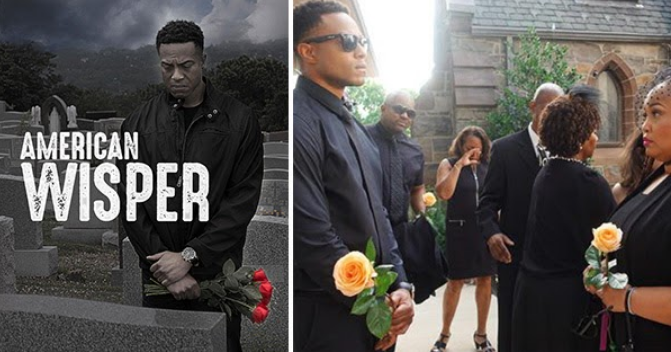 Ms. Sisi: Howard Nash, Producer & Writer of "American Wisper", An African-American Tragedy
Podcast: Play in new window | Download (Duration: 20:48 — 13.4MB) | Embed
Subscribe: Google Podcasts | Email | RSS | More
Join Ms. SiSi The Real InfoPreneur as she speaks with Howard Nash, a writer, and producer of the film "American Wisper" which is an African-American success story turned into a horrific family tragedy. If you are intrigued by true crime stories, this film is sure to have you glued to the screen. Howard Nash discusses the back story, what inspired him to make the film and the important reason people should watch this film based on the life of New York businessman Josiah Wisper.
American Wisper (now streaming on Amazon Prime) is the true story of the unsolved murders of an upper-class African American family. In the summer of 2016, three children and their mother were found shot to death in their large New Jersey home close to NYC.

They were discovered by father and husband Josiah Wisper – a brash businessman who owned bars, restaurants, stores and real estate in Harlem, New York. Wisper immediately became the prime suspect in the case, or what is more commonly known as "A Person of Interest". He was eventually ruled out as a suspect by police and law enforcement officials, but never in the eyes of those in the Harlem community – his relatives, friends, and people he had known for nearly half his life.

Wisper quickly embarks on a search to find out who murdered his family – his personal (and original) video recordings, journals and diaries take us to family, friends, police precincts, newspapers drug dens, gun stores, and street-gang hangouts – all in the hope of piecing together the clues needed to solve this shocking and tragic crime. His "on-camera" journey takes us on a roller coaster ride of emotions, leading us to a horrifying conclusion – and Josiah's final discovery of what it takes to be a man. Based on true events, and based on withheld police reports issued at the time of the murders. Directed by Russ Emanuel and produced by Howard Nash. Screenplay by Howard Nash and Rodney Cavin.

"Wisper… a very tight thriller without clear heroes or victims – thanks to a tight directorial effort, a tense script and strong performances by all involved… it's a genre movie that shouldn't be missed." — Mike Haberfelner SMT News & Reviews

The film is the winner of two international film festival awards.

Stream it now on Amazon Prime: http://bit.ly/american-wisper
---
Listen to the podcast archives and/or subscribe to Ms. SiSi The Real InfoPreneur for future podcasts.
Subscribe to

Ms SiSi The Real InfoPreneur - BLACK TALK RADIO NETWORK™

Or subscribe with your favorite app by using the address below