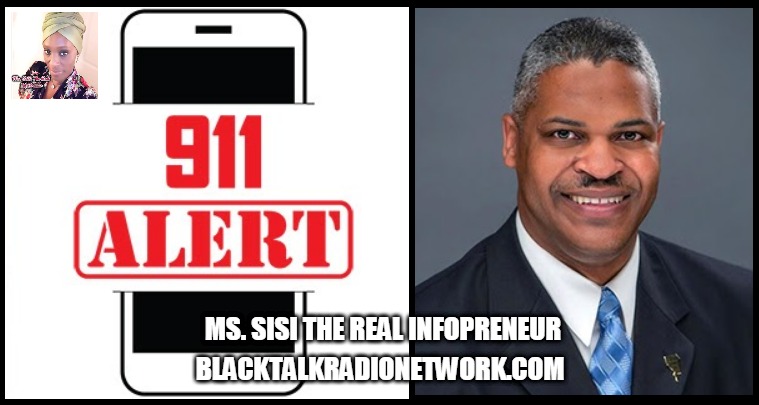 Ms. SiSi: Entrepreneur Steven A. Vandyke Developed An Emergency App Specifically For Family Units
Podcast: Play in new window | Download (Duration: 18:40 — 12.4MB) | Embed
Subscribe: Google Podcasts | Email | RSS | More
In this episode of Ms. Sisi The Real InfoPreneur, Ms. Sisi speaks with Steven A. Vandyke, an entrepreneur who recently created an app to notify members of a family in case one of them places a call to 911. Instead of having to call several people at several different numbers, the app calls emergency contacts automatically to inform them of your emergency. Vandyke explains his personal reasons and inspiration behind creating the app.
Steven A. Vandyke

Steven VanDyke, an entrepreneur from Atlanta, has developed a new app called 911 Alert that connects families together when an emergency occurs. Once downloaded, the app will automatically send a text message to up to ten contacts of your choice if ever you were to dial 911 to report an emergency.Most people dial emergency services before calling their loved ones, and so the 911 Alert app bridges that gap by alerting their family and friends of their distress.

Steven, who is also the CEO of Fight…Win…Survive, says that not only does his app notify the caller's contacts that they have dialed emergency services, but the text message they receive also contains the caller's location at the exact time that the call was made. This can prove invaluable in emergencies when the caller is under threat from another party.

The 911 Alert app provides instant relief and satisfaction to both callers and their loved ones, a benefit that a direct 911 call does not offer. That's because emergency services have to ask the caller to tell them their location. Under threat and possibly scared for their lives, callers may not provide accurate details. In other words, 911 doesn't know where the caller is when they call in, but with this app, the caller's emergency contacts will know before 911 actually knows what's going on.

Download the 911 Alert app now for Android (will be available soon for iOS): www.911alert.app/Download. To learn more about the company or to subscribe to their news alerts, visit www.911alert.app
---
Subscribe to Ms. SiSi The Real InfoPreneur for future podcasts.
Subscribe to

Ms SiSi The Real InfoPreneur - BLACK TALK RADIO NETWORK™

Or subscribe with your favorite app by using the address below