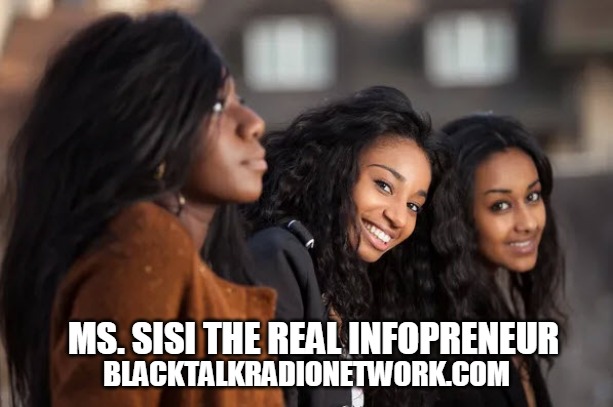 Ms. Sisi: Career Opportunities in Travel Industry For Black Women
Podcast: Play in new window | Download (Duration: 33:33 — 19.2MB) | Embed
Subscribe: Google Podcasts | Email | RSS | More
In this episode of Ms. SiSi The Real InfoPreneur, Ms. Sisi speaks with Kiki Lee about entrepreneurial opportunities for Black women in the travel and lifestyle industry.
A new program has been launched that is targeting African American female entrepreneurs who want to work from home in the travel and lifestyle industry. Despite the global Coronavirus pandemic, millions of people are still expected to travel this summer and during the upcoming holiday season this winter.

According to the program's web site at BlackTravelAgents.com, interested women can learn for free how to get paid while simply helping others find the best travel accommodations, enjoy life-changing experiences, and make travel a regular and safe part of their lifestyle.

These entrepreneurs, however, will be more than just travel agents. Although they will be able to work at home and on their own schedules, they will ultimately be working for a lifestyle company that markets highly-desired travel-related products to the masses, and is a leader in the leisure travel industry.
---
Subscribe to
Ms SiSi The Real InfoPreneur - BLACK TALK RADIO NETWORK™
Or subscribe with your favorite app by using the address below