Podcast: Play in new window | Download (Duration: 2:53:27 — 60.8MB) | Embed
Subscribe: Apple Podcasts | Google Podcasts | Email | TuneIn | RSS | More
Thursday, October 22nd 8:00PM Eastern/ 5:00PM Pacific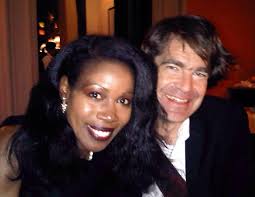 The Context of White Supremacy hosts the 7th study session on Isabel Wilkerson's 2020 offering, Caste: The Origins of Our Discontents. A Pulitzer Prize-winning journalist, Wilkerson received a 2015 National Humanities Award from former President Barack Obama and garnered widespread acclaim for her 2010 publication, The Warmth of Other Suns. Caste examines different regions of the world where groups of individuals are mistreated because they are not White. Wilkerson explores Nazi Germany, India and the United States. Gus and many C.O.W.S.'s listeners raved about Wilkerson's debut publication, but this volume gets worse by the chapter. And a listener alerted Gus that Ms. Wilkerson was married to a White Man, Brett Hamilton. In fact, her #TragicArragment apparently becomes a part of the text we're reading. During last week's session, Wilkerson continues to insist that White people are unwitting, ignorant, unconscious, suckers as it relates to the System of White Supremacy. She describes the System of Racism as being "unspoken," all while superficially discussing red-lining, sun down towns, and other explicit forms of terrorism. Disgustingly, Wilkerson echoes the same stale and incorrect notions that White Supremacy is solely practiced by White Men, writing that Racism "Endangered the life of… white women in the Jim Crow South." In addition to minimizing the role of Racist Women, Wilkerson continually posits that poor White people are tricked into working against their own interest and blaming their tribulations on dark people. Wilkerson (willfully?) ignores the Racist dedication of wealthy, "upper class," well-educated Whites and White Women of all backgrounds.
INVEST in The COWS – paypal.me/TheCOWS
The C.O.W.S. Cash App: http://Cash.App/$TheCOWS
The C.O.W.S. Radio Program is specifically engineered for black & non-white listeners – Victims of White Supremacy. The purpose of this program is to provide Victims of White Supremacy with constructive information and suggestions on how to counter Racist Woman & Racist Man.
TUNE IN!
Phone: 1-720-716-7300 – Access Code 564943# Hit star *6 & 1 to enter caller cue