Why Should You Join BTRN?
That is a great question but it depends on who you are and the target audience you are looking to reach with your podcasts.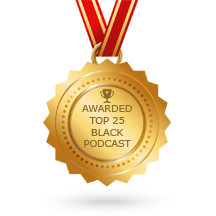 Audio Podcasting
Black Talk Radio Network has been online for 11 years providing a space to showcase Black voices. We have become the number one distributor of Black audio podcasts and radio streams after a decade online. While our memberships are open to the public, the Black Talk Radio Network has been a world leader in facilitating communication among African-Americans, the African Diaspora and those on the continent, with audio content made specifically for that demographic.
According to the independent research and analysis of a team working for Feedspot, a marketing, and digital media research firm, Black Talk Radio Network was ranked #1 in a top 25 list of "Black Audio Podcasts" and radio streams. The list was created to rank the thousands of audio podcasts made for or by Black podcasters. Read Feedspot's analysis here.
When you join BTRN as a podcaster, we will submit your branded podcast feed to other major podcasts directories that distribute audio podcasts like TuneIn, Spotify, iTunes, Google Play, Blurrbrry, Stitcher and Apple. Your podcast will get even more exposure by being included in the main podcast feed of Black Talk Radio Network which is distributed to the same platforms.
Through a partnership with Blubrry, all podcasters on Black Talk Radio Network will be eligible for free basic podcast statistical reports by signing up for the service through us. You can upgrade your account for more detailed professional stats for a low price of $5 per month. We will walk you through the process to properly set up your account to track your feed statistics utilizing the service.
Video Podcasting
If you are into video podcasting, you can upload videos (99 MB Limit) or import your Youtube videos of any size via our Youtube Hub in the back end. You can also import the video and if you choose to make an audio podcast of the same video and distribute both video and audio podcasts via BTRN.
Help For New Podcasters
New to podcasting and don't know how to start? Start with our video tutorials and blogs that will walk you through the various methods of creating an audio podcast.
Monetize Your Content
BTRN podcasters can monetize the content they post to the network by using our Advanced Ads Pro plugin tool to post sponsor promotions in their content in the form of text, images, and videos something no other platform offers. The plugin tracks the impressions and clicks on the ads and can send the reports to email recipients.
Special Limited Time Offer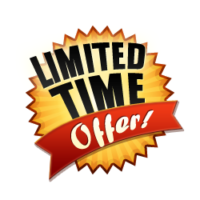 The non-profit media education organization is conducting its 2019 fundraiser. During the duration of the fundraiser which seeks to raise a total of $24,000 dollars, podcasting services on Black Talk Radio Network are being offered at just $24 per year for unlimited podcasting hosting and distribution. After the goal is met, the podcasting service will revert back to its regular pricing of $10 per month. Join now while this unmatched offer is on the table during the 2019 Black Talk Media Project fundraiser.

JOIN!
You will need to supply us with information about your podcast, like its name, description and artwork. View the application where you can provide this critical information for setting up your podcast.  Make sure to obtain all required information before submitting your application after which you will be directed to the payment page to start your service.
*Content promoting pornography, hate speech or illegal activity is strictly prohibited and the content will be removed at management's discretion and repeat offenders will lose access to both platforms. As an organization, we respect the human rights of all human beings and content that is deemed a violation of this principle will be removed.