Why Should You Join BTRN?
That is a great question but it depends on who you are and the target audience you are looking to reach with your digital content.
Digital Radio Streaming
BTRN was first established in 2008 as a community radio streaming platform starting with two independently operated digital radio stations offering live programming and pre-recorded content.  streams. While we independently lease out digital radio station service, if a member wants to start a community radio station with a social/political talk format, the Black Talk Media Project will subsidize service and assist in the project at no cost. However, If you want to lease a digital radio stream to format however you choose in addition to a BTRN Publisher's account, sign up for a radio streaming package.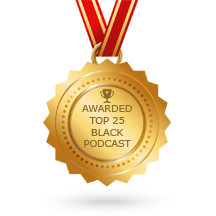 Audio Podcasting
Black Talk Radio Network has been online for 11 years providing a space to showcase Black voices. We have become the number one distributor of Black audio podcasts and radio streams after a decade online. While our memberships are open to the public, the Black Talk Radio Network has been a world leader in facilitating communication among African-Americans, the African Diaspora and those on the continent, with audio content made specifically for that demographic.
According to the independent research and analysis of a team working for Feedspot, a marketing and digital media research firm, Black Talk Radio Network was ranked #1 in a top 25 list of "Black Audio Podcasts" and radio streams. The list was created to rank the thousands of audio podcasts made for or by Black podcasters. Read Feedspot's analysis here.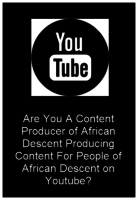 Youtube Video Distribution
We recently added a plugin to our backend for BTRN Publishers, that allows Black Youtubers to easily import their content from Youtube to distribute to our network audience. BTRN can self host short videos under 99 megabytes file sized but by using our Youtube Hub tools,  videos of any length can be imported by BTRN Publishers. The Youtube Hub plugin gives members a multitude of options to import their Youtube content. The video title, full description including website links, everything is imported as it originally appears on your Youtube channel. The auto-import feature allows BTRN Youtubers to set their channel import feed and forget about it. Another option is to convert your Youtube MP4 file into a MP3 audio podcast to double your distribution with two different formats!
Blogging
Maybe you are not a talker and/or camera shy but are a skillful writers. Become a BTRN member and publish a blog on topics like business, culture, spirituality, politics, sports, entertainment, whatever topics you have a passion to write about. Upload photos and video to your blogs, its up to you, we have the tools to you publish a great blog.
Monetize Your Content
BTRN publishers can monetize the content they post to the network by using our Advanced Ads Pro plugin tools to post sponsor promotions in their content in the form of text, images and videos. The plugin tracks the impressions and clicks on the ads and can send the report to multiple email recipients. It may take some new users time to learn how to deploy ad campaigns but there will always someone to help you master every aspect of our platform.
Help For New Content Creators
If you are ready to become BTRN Publisher you can do so with a $24 per year contribution fee to the non-profit new media education organization, Black Talk Media Project which has been educating and empowering the public in the use of new media tools.
*Content promoting pornography, hate speech or illegal activity is strictly prohibited and the content will be removed at management's discretion and repeat offenders will lose access to both platforms. As an organization we respect the human rights of all human beings and content that is deemed a violation of this principle will be removed.
JOIN!
After your membership contribution is processed, you will be forwarded back to BTRN to fill out your application where you can provide critical information for setting up your podcast, blog or video channel. We will need information such as podcast or blog title, show description, artwork, etc. Allow up to 24 hrs for account creations. Use the button below or click here to get started.