BTR Community is a private social media platform best described as a cross between Facebook and Twitter. It was created at the behest of BTRN listeners who were concerned about reports of data mining, police and government surveillance.
BTR Community features user-created discussions, interest lists, follow users, comment on content, import videos, upload audio podcasts, create blogs, post links to import articles, send and receive private messages and more.
BTR Community adapts to every internet-connected device including smartphones. Users are not required to download and install intrusive bulky apps that access the phone's information for data mining purposes. Just add the platform homepage to your phone's home screen from your phone's internet browser for quick access.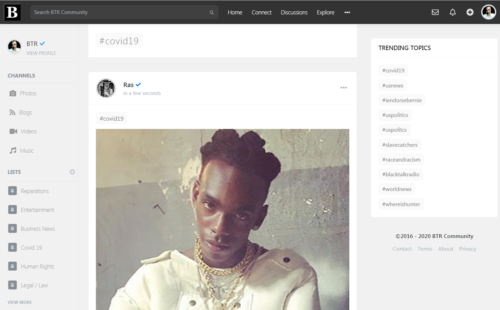 If you would like to support independent media and access this space, you can do so with a yearly subscription of just $24 after a 7 day trial period. Allow up to 24 hrs for processing.