Saturday, January 4, 2014, 8:00PM Eastern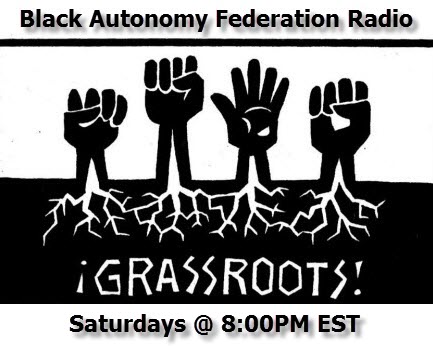 Join the hosts of Black Autonomy Federation Radio for a discussion of the Black Autonomy Federation's Jan. 18-19 Black Youth & Hip-Hop Activist Community Organizing Conference.
Training will be provided for black youth, students, and other members of the black community on how to organize a poor people's survival movement, and how to organize movements to fight police brutality and mass imprisonment. On Sunday, January 19th, there will be a concert by several hip-hop artists. The conference is being sponsored by the Memphis Black Autonomy Federation. To make a contribution, send donations to Paypal at organize.the.hood@gmail.com.