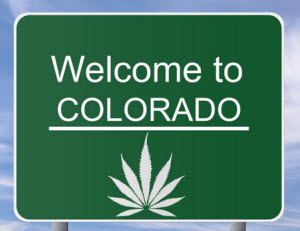 Colorado taking in huge tax revenues from booming pot sales
Colorado is projecting almost $200 million in tax revenue from pot sales since citizens voted to make the recreational use of cannabis legal in the state. Will other cash strapped states take notice? The Governor is already planning how the tax revenue from pot sales will be distributed however, the legislation when passed mandated funding education.
This is a huge financial turnaround for the state and the tax revenue from legalized cannabis will undoubtedly reduce spending on the criminal justice system. The Colorado Department of Corrections had a budget totaling $727 million in 2012 and with far fewer citizens being arrested, prosecuted and incarcerated for cannabis related offences, the DOC budget and other enforcement agencies could realistically be cut by at least a third or more and that money shifted to other state budgetary needs.