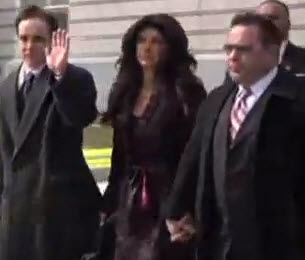 New Jersey reality show couple plead guilty to fraud
Reality hit hard today for reality show participants of "The Real Housewives of New Jersey", Teresa and Giuseppe "Joe" Giudice both plead guilty to federal fraud charges and await sentencing for their crimes.
"Real Housewives of Atlanta" reality tv star Phaedra Parks husband faces charges in a fraud scheme that prosecutors say stole millions of dollars. He was arrested in January. Now Park's former friend is accusing her of running her own fraud scheme.