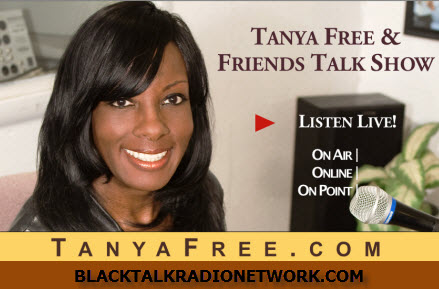 April 2, 2014 – 2:00 PM EST
STUDIO LINE: (804) 321-1010


Tanya Free – Facebook – Twitter
Today's Topics:

Kobe Bryant's comments on a Miami Heat photo where the team posed in hoodies to show support for the family of Trayvon Martin has been interpreted as an insult to the reigning NBA champions.
America's Got Talent host Nick Cannon has caused a media stir after  posting a photo on Instagram in "whiteface " which raises the question of whether a Black person in whiteface is  just as offensive as White Person sporting blackface.
There was a clear difference of opinion between male and female justices at the U.S. Supreme Court. The issue was whether for-profit corporations, citing religious objections, may refuse to include contraception coverage in the basic health plan now mandated under the Affordable Care Act.
Reid Cherlin, a former White House press aide, has written a critical look at the first lady's office in the current issue of the New Republic.
Sponsorship opportunities available.
Call Tanya at 804-321-1010 for more information.