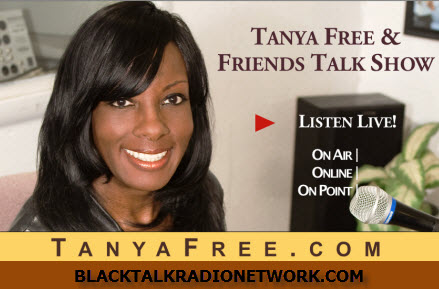 WEDNESDAYS – 2:00 PM EST
STUDIO LINE: (804) 321-1010


Tanya Free – Facebook – Twitter
This week's topics include:
Artist and Producer Pharrell Williams' comments in a recent interview with Oprah Winfrey has caused a media stir. He suggested that racism can be overcome by a change in attitude.

Research shows that by 2060 white people will no longer be a majority, representing roughly 43 percent of the population. And the increase in interracial marriages not only directly affects the number of bi-racial babies being born, but also has an effect on our perception of ethnicity, particular with respect to the offspring of bi-racial couples. The poll also revealed that the majority of Americans don't see President Obama who is the product of an interracial relationship as black but rather as mixed race. 55 percent of black respondents said they considered Obama black, with only 34 percent saying they considered him mixed-race. 

Students, alumni and friends of Howard University have taken to social media after the University's confirmation of Sean "Diddy" Combs as its next commencement speaker.
TanyaFree.com/Urban Views Weekly Poll
Half of all adults say they would be more likely to vote for a congressional candidate who supports increasing the minimum wage, according to a recent poll. A survey conducted last month found strong support for increasing the minimum wage to $10.10 an hour, with 73% of those surveyed in favor.
What's Your Take? Would you be more likely to vote for a candidate who supports increasing the minimum wage?
Have you had your "SIP" for the week? The latest in Sports, Celebrity and Entertainment news! Check out "The Sip "
Tanya is the Executive Producer and Host of the "Tanya Free and Friends Talk Show," a platform for social and political straight talk originating from WCLM1450AM in Central Virginia and simulcast on the Charlotte, NC based Black Talk Radio Network based and online at TanyaFree .com .Her nationally syndicated "Question of the Week" can be heard weekly on Sirius/XM Satellite Radio and The Big John Trimble American Music Network. For Archives check out http://TanyaFree.com
Sponsorship opportunities available. Call Tanya at 804-321-1010 for more information.