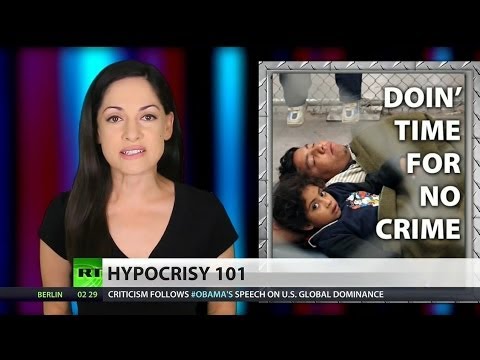 The federal government employs more "illegal" slave labor than anyone
[jwplayer mediaid="3921″]
A new report by the New York Times reveals that the US government is using illegal immigrants detained in detention centers as cheap labor. Sometimes they pay them $1 a day, sometimes not at all. The work is only supposed to benefit the detention centers, but meanwhile immigrants are being used to package meals for prisoners at other jails.
However, private prisons under federal contracts use the slave labor of prisoners to benefit major corporations and some prisoners in federal prisons do everything from call center work to making weapons of war for the military.
What the NY Times article fails to point out is that slave labor is legal in the United States enshrined in the 13th Amendment of the US Constitution that was supposed to abolish slavery but instead made it legal as punishment for crime.