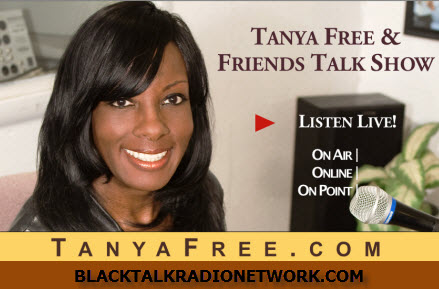 WEDNESDAYS – 2:00 PM EST
STUDIO LINE: (804) 321-1010


Tanya Free – Facebook – Twitter
This week's topics include:
Hundreds of infants and toddlers as young as 2 years old have been allegedly apprehended by U.S. Border Patrol while crossing the border illegally without a parent or guardian in the past year according to recent reports.
New York City has reportedly agreed to a $40 million settlement in a civil rights lawsuit filed against police and prosecutors by the five men exonerated in the 1989 brutal beating and sexual assault of a 28 year old Central Park jogger.
Virginia lawmakers announce the formation of a "Pride Caucus" for the Washington DC NFL franchise.
Tanya is the Executive Producer and Host of the "Tanya Free and Friends Talk Show," a platform for social and political straight talk originating from WCLM1450AM in Central Virginia and simulcast on the Charlotte, NC based Black Talk Radio Network based and online at TanyaFree .com .Her nationally syndicated "Question of the Week" can be heard weekly on Sirius/XM Satellite Radio and The Big John Trimble American Music Network. For Archives check out http://TanyaFree.com
Sponsorship opportunities available. Call Tanya at 804-321-1010 for more information.