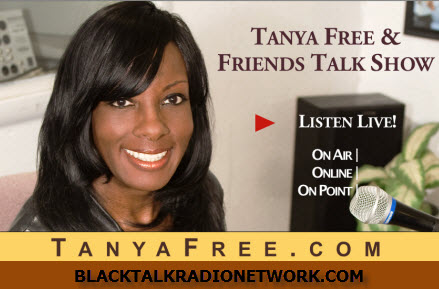 Tanya Free and Friends Talk Show – 2PM EST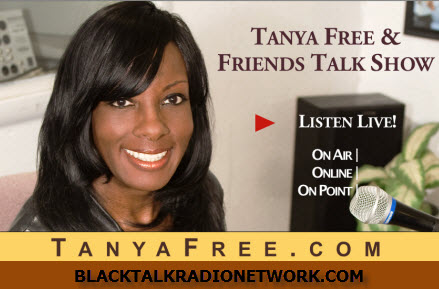 WEDNESDAYS – 2:00 PM EST
STUDIO LINE: (804) 321-1010

Tanya Free – Facebook – Twitter
This week's topics include:
Eric Garner's death in the NYPD chokehold case has been ruled a homicide. Should the NYPD officer face prosecution for the death of Eric Garner? Should the other officers and EMS workers face federal civil rights charges and prosecution for their actions and inactions?
A Christian charity has enlisted the help of U.S. government officials to get two workers who are battling Ebola infections back to the United States for treatment. Are you concerned about the spread of this deadly disease in America?
We welcome our friend and "Dark Secrets" author Carol Griffin from New York to the conversation this week to weigh in on the Eric Garner chokehold case.
Tanya is the Executive Producer and Host of the "Tanya Free and Friends Talk Show," a platform for social and political straight talk originating from WCLM1450AM in Central Virginia and simulcast on the Charlotte, NC based Black Talk Radio Network based and online at TanyaFree .com .Her nationally syndicated "Question of the Week" can be heard weekly on Sirius/XM Satellite Radio and The Big John Trimble American Music Network. For Archives check out http://TanyaFree.com
 Sponsorship opportunities available. Call Tanya at 804-321-1010 for more information.