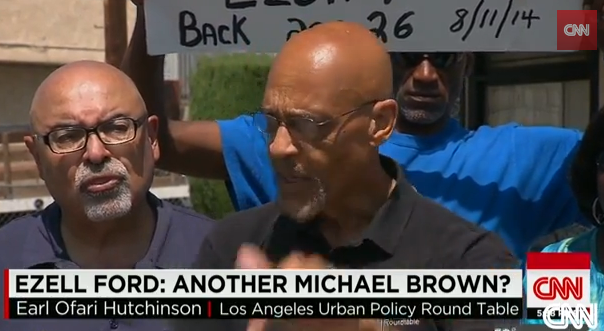 Los Angeles Police Department taking heat for alleged police murder of #EzellFord
[jwplayer mediaid="5608″]
The Los Angeles Police Department is still reeling from revelations of systemic corruption by former LAPD officer and folk hero Christopher Dorner who waged a one man war against the department after firing the military veteran over allegations of police brutality he made against fellow officers. The LAPD finds itself again at the center of excessive force allegations after two LAPD officers gunned down an unarmed mentally disabled young man.
Two weeks after the killing of Ezell Ford, the LAPD finally released the names of two so-called Newton Area Gang Enforcement Detail Police Officers who are Sharlton Wampler III, Serial No. 36135, and Police Officer II Antonio Villegas, Serial No. 38218.
Ezell Ford was gunned down by the two officers according to witnesses and supporters, while he was complying with officer's commands and presented no danger to them or the public. Ford's funeral is being held today.