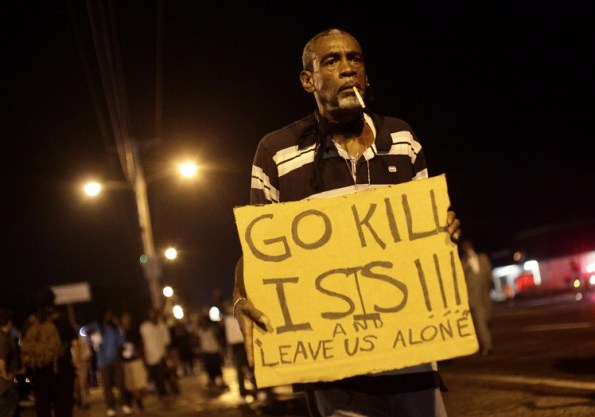 Heated exchanges between residents and Ferguson City Council
Residents of Ferguson, Missouri turned out to a recent City Council meeting and were not happy. It was the first City Council meeting since Michael Brown was gun downed by Ferguson police officer Darren Wilson. Residents made it clear that they were not happy with the City Council and that they had lost the authority to govern the city which sits just outside of St. Louis.
"You've lost your authority to govern this community," said St. Louis activist John Chasnoff, you're going to have to step aside peacefully if this community is going to heal."
The City Council's idea to create a citizen review board of police activities were met with skepticism and the meeting was frequently interrupted as those in the residents in attendance wanted to discuss the murder of Michael Brown and did not want to move on to other topics.
"I heard the mayor say Ferguson doesn't have a race problem, there must be two Fergusons." said resident Taurean Russell. Residents also threatened to vote out the City Council at the polls.