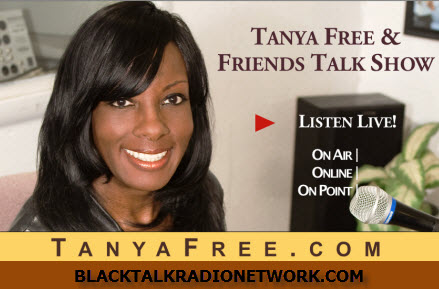 Tanya Free – Facebook – Twitter
Join The Conversation Wednesdays @ 2PM EDT
Studio Lines will be open @ (804) 321 1010 in Central Virginia and TOLL FREE @ (844) 321-1010
This week's topics include:
Criticism of one of television's most beloved stars, Bill Cosby, is escalating with renewed attention to allegations that he sexually assaulted women in several incidents decades ago.
 White Americans are fine with African-Americans. Blacks, however, are a different story a according to an Emory University study  that argues "the racial label 'black' evokes a mental representation of a person with lower socioeconomic status than the racial label 'African-American.'
 Ferguson ,MO prepares for the Grand Jury decision to indict Officer Darren Wilson in the death of teenager Michael Brown.
The Tanya Free and Friends Talk Show WCLM1450AM in Central Virginia , WMXP 95.5 FM in Greenville SC ,AMFM 247Network and streaming LIVE on Black Talk Radio Network @ 2pm EDT. You can Text TANYA FREE to 72727 to share your comment or opinion!
For Archives check out http://TanyaFree.com
Sponsorship opportunities available. Call Tanya at 844-321-1010 for more information.