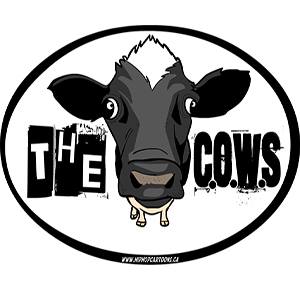 The C.O.W.S. BOUND: AFRICANS VS AFRICAN AMERICANS
Wednesday, November 26th 8:00PM Eastern/ 5:00PM Pacific
[jwplayer mediaid="8042″]
The Context of White Supremacy
welcomes Ms. Peres Owino. Ms. Owino is a Kenyan born actress and writer. She migrated to the United States for college. We'll discuss her 2014 documentary film
Bound: Africans vs. African Americans.
Owino said that her own "bad behavior" motivated her to begin a project investigating the differences between black people on the continent of Africa and black people in United States. The includes how Racism (Whites) has been a major and adverse force in how people with melanin think about and treat each other. The film was a part of the 2014 Seattle International Film Festival and was
screened at a local Seattle high school
. We'll see how her views have evolved as she has spent more time in the US and what she thinks about individuals like Barack Obama and Lupita Nyong'o being the face of African Americans.
INVEST in The COWS – http://tiny.cc/ledjb
CALL IN NUMBER: 760.569.7676 CODE 564943#
SKYPE: FREECONFERENCECALLHD.7676 CODE 564943#
The C.O.W.S. archives: http://tiny.cc/76f6p