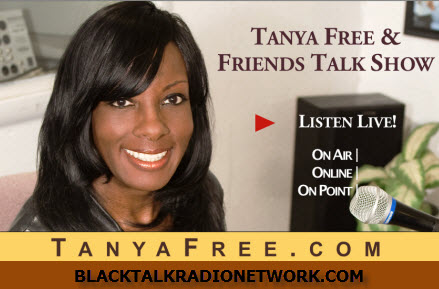 Tanya Free and Friends Christmas Special
[jwplayer mediaid="8436″]
The Tanya Free and Friends Talk Show WCLM1450AM in Central Virginia ,WMXP 95.5 FM in Greenville ,SC,AMFM 247Network Nationwide and streaming LIVE on Live365.com,Black Talk Radio Network and TanyaFree.com @ 2pm EDT
The podcast is available on demand @TanyaFree.com and will repeat Christmas Day at 6pm on May We Help You? Radio Network. Listen on the go. Download the FREE LIVE 365 app.
Listen in as our Christmas party turned into a heated discussion on a wide range of topics including Bill Cosby, Ray Rice,the Ferguson protests and the legalization of Marijuana .
Thanks to Brandon,Carol,Eric,Garry,Jerry,Joann,Marty,Pastor Woodson,,Toni and Dr. Wes for making the show one of the hottest of the year!