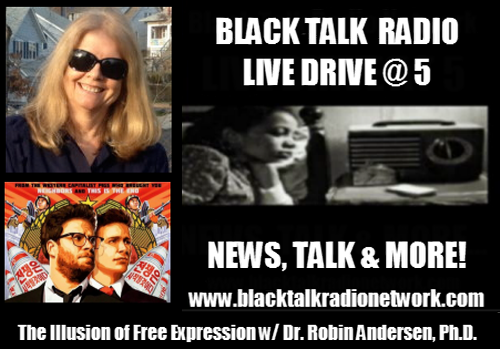 Black Talk Radio Live Drive @ 5 – Illusions of Free Expression w/ Dr. Robin Andersen, Ph.D.
Podcast: Play in new window | Download (Duration: 1:01:59 — 28.4MB) | Embed
Subscribe: Google Podcasts | Stitcher | Email | TuneIn | RSS | More
[fwdmsp preset_id="0″ playlist_id="0″]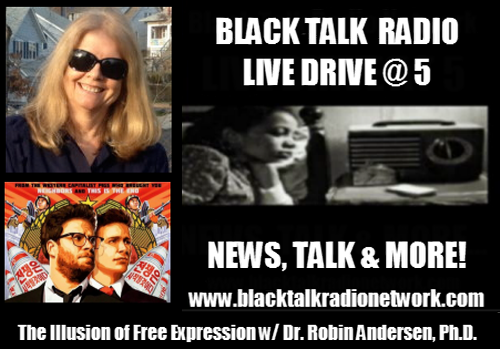 Today I will be speaking with Dr. Robin Andersen, Ph.D. about state-sponsored propaganda and the illusions of free speech when it comes to Hollywood and media in general. Dr. Andersen wrote an important piece concerning the CIA, the Department of Defense and others in shaping the content of media distributed in America in light of the media hype concerning Sony and the movie The Interview. We also hope to put this practice in a historical context.