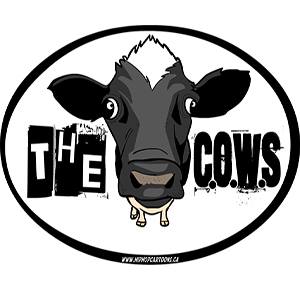 The C.O.W.S. "Suppressing Myself To Get Along With White People"
Podcast: Play in new window | Download (86.5MB) | Embed
Subscribe: Google Podcasts | Email | TuneIn | RSS | More
Monday, January 26th 8:00PM Eastern/ 5:00PM Pacific
[jwplayer mediaid="9145″]
The Context of White Supremacy
welcomes Ms. Priscilla Ward. Ms. Ward is a Washington D.C. native and an alumnus of Temple University. She's a freelance journalist whose work has been featured in Essence, AfroPunk.com and various other publications. She opened 2015 with a provocative and revealing report for Salon.com,
I'm Tired Of Suppressing Myself To Get Along With White People.
She reflects on her 2014 move to a New York City apartment she shared with two White roommates. Her move in date was a few weeks after the shooting death of Michael Brown, Jr. One of her White roommates revealed that he was clueless about what was going down in Ferguson. We'll discuss "White Ignorance" and the physical, emotional and spiritual contortions Ms. Ward has endured to survive working, co-existing with Suspected White Terrorists (or "Ignorant" Whitefolks).
INVEST in The COWS – http://tiny.cc/ledjb
CALL IN NUMBER: 760.569.7676 CODE 564943#
SKYPE: FREECONFERENCECALLHD.7676 CODE 564943#
The C.O.W.S. archives: http://tiny.cc/76f6p