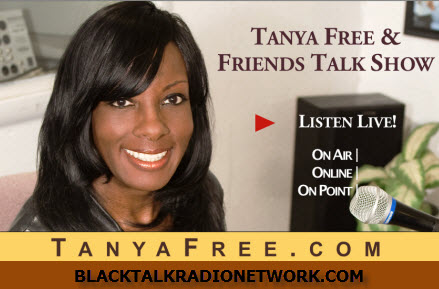 Tanya Free & Friends Talk Show – Freedom Of Expression On Trial
Podcast: Play in new window | Download (109.0MB) | Embed
Subscribe: Google Podcasts | iHeartRadio | Stitcher | Email | TuneIn | RSS | More
[jwplayer mediaid="9178″]
Download Podcast
This week's topics include:
 A California statute making it a felony for anyone to participate in a street gang, have knowledge that a street gang has engaged in criminal activity, or benefit from that activity has brought creative expression into question. Just ask Rapper Brandon Duncan also known as  Tiny Doo who could be  facing 25 years to life in prison  if convicted of  nine counts of criminal street gang conspiracy because prosecutors allege he and 14  alleged gang members increased their stature and respect following a rash of shootings in San Diego in 2013.
 The Justice Department is reportedly preparing a legal memo recommending no civil rights charges against Officer Darren Wilson in Ferguson, Mo., who killed an unarmed teen Michael Brown.
  If the New England Patriots knowingly doctored game balls during the AFC championship game, given their history as a "repeat offender" including "SPYGATE" for skirting NFL rules, should Coach Belichick be suspended from the Super Bowl?
 Library Visit, Then Held at Gunpoint. NY Times Columnist Charles Blow: At Yale,the Police Detained My Son
Be a sponsor of  Tanya Free and Friends Radio !
The Tanya Free and Friends Talk Show airs Wednesdays @2:00 pm ET on  WCLM1450AM in Central Virginia and WMXP 95.5 FM in Greenville, SC and the AMFM 247 Network with affiliate stations in Milwaukee Wisconsin, Tampa Fl, Macon GA, Lancaster PA,  Boulder CO and Las Vegas, NV streaming online@ www.tanyafree.com, www.blacktalkradionetwork.com with a delayed broadcast on the May We Help You? Radio Network.Our show, based in Richmond Virginia has a national presence streaming online from our blog and promoted via a strong social media presence. Hundreds of archived shows downloads weekly. Podcasts of all shows are posted @ www.tanyafree.com within a couple of hours after broadcast. Tanya's Question of the Week is a weekly segment of The Tanya Free and Friends Talk Show and is heard in rotation on WCLM 1450 Richmond,WMXP 95.5 Greenville SC, Tanya Free and Friends Radio Network,Black Talk Radio Network, and the RealBrother Radio Network.
Freedom Marketing, Inc. can design and coordinate additional print collateral, video and alternative radio and television campaigns. Reach Freedom Marketing, Inc. at info@tanyafree.com  or (844) 321-1010 today to schedule an appointment.
class="statcounter" src="http://c.statcounter.com/6860837/0/eec4cd44/1/" alt="click tracking">