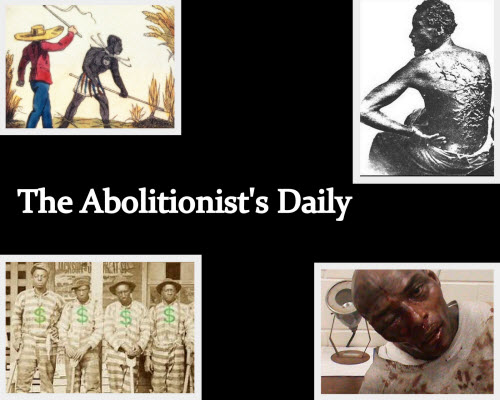 The Abolitionist's Daily – Plantation Molestation and Murdering the Mentally Ill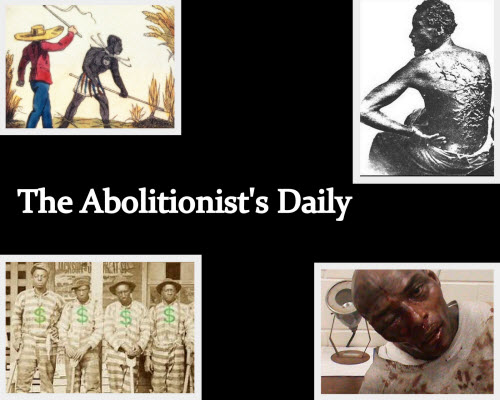 Time 11:00AM EST
Phone: 1-712-775-7035 Access Code: 367526#, hit star 6 and 1 to comment on the program
Station: Black Talk Radio Network

A prison doctor in New Mexico sexually assaults inmates with rectal exams for everything from tooth pain to toenail fungus, seven inmates claim in lawsuits. The prisoners – four in one case and three in the other – claim that Dr. Mark Walden regularly performed "digital rectal exams" for no legitimate medical reason, sometimes without wearing gloves, and fondled them inappropriately.
America's favorite domestic violence "survivor" Marissa Alexander walked out of Florida's Duval County jail, but she went home to another form of jail- house arrest, or "home detention", for the next two years. We'll take a look at the high costs that are stacked up against her, and folks in the system who are not international media darlings, and how hundreds of dollars a week in fees is considered giving you a break over actually being behind bars.
A stunning revelation coming out of the Chicago Police Department; apparently cops are operating what amounts to an off-the-books interrogation facility. The facility appears to be operating outside the bounds of the U.S. Constitution, and its discovery exposes the very real and present danger of the threat posed by the police state to American freedom and liberty.
A new report says that over 600 deaths in psychiatric wards, prisons and police cells were preventable and were caused by repeated mistakes made by mental health care staff. With notable in custody murders, like Darren Rainey in Florida's Dade Correctional, Mathew Ajidabe in Savannah, GA., Philip Coleman in Chicago- or a whole host of others, a disturbing trend of victimizing the mentally ill has overtaken the U.S. prison and police custody systems. We'll go in depth.
Our Unexplainable Black Death Profile is Michelle Cusseaux.
The Abolitionist of the Day is Page May, an organizer in the struggle for freedom. Last November 12-14, 2014, Page went along with We Charge Genocide (WCG), as they sent a delegation of eight youth to Geneva, Switzerland to present evidence of police violence at the 53rd session of the United Nations Committee Against Torture.