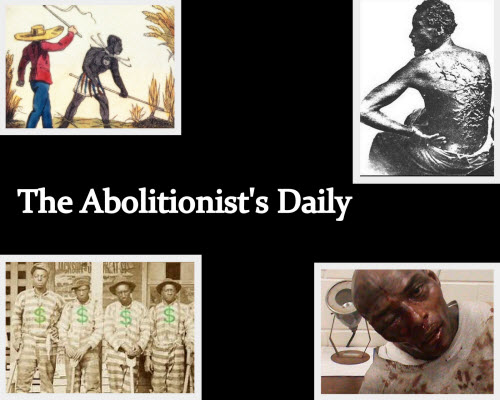 The Abolitionist's Daily – GEO, CCA, MTC-The Private Prison Contract Battle
Podcast: Play in new window | Download (0.2KB) | Embed
Subscribe: Google Podcasts | iHeartRadio | Stitcher | Email | TuneIn | RSS | More
[jwplayer mediaid="10338″]
Download Podcast
The U.S. House of Representatives recently approved funding for the Department of Homeland Security until next fiscal year. Republicans had held up funding for DHS in an attempt to overturn President Obama's executive action to give up to five million undocumented immigrants a reprieve from deportation. A federal judge blocked the President's order, but the administration has vowed to appeal the decision. In the meantime the top three private prison corporations are vying for the contracts to house those men, women… and children.
We'll talk about  Colorado Correctional Industries, or CCI, mentioned in an article highlighting the popularity of products made by prison slave labor. Their Director Steve Smith says he believes that he's turning men from "tax burden, to tax payer". We'll present the evidence, and let you decide.
There is an alleged hunger strike underway by inmates in the Reeves County Detention Center, a GEO Group facility. They claim they were put in solitary confinement just for seeking legal help in light of a recent lawsuit. More plantation uprisings on the way?
We've discussed Milwaukee, WI. on the program before- now a new NPR report goes in depth to figure out the same questions we've been asking; Why is Milwaukee so bad for Black people?
The Unexplainable Black Death profile is Ramarley Graham