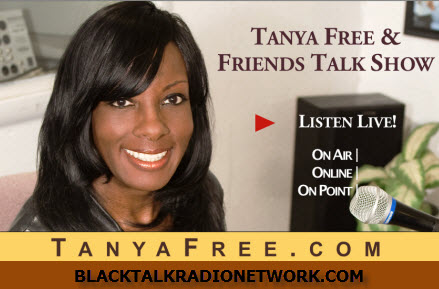 Time: 2:00PM EST
Phone: 1-804-321-1010 or Toll Free 1-844-321-1010 coast to coast
Text TANYA FREE to 72727 to share your comment or opinion!
Station: Black Talk Radio Network
Facebook: http://www.facebook.com/TanyaFreelive
Twitter: http://twitter.com/tanyafree
Today's Topics:
Indiana Governor Mike Pence signs "Religious Freedom Bill" that will allow business owners to deny services to same sex couples.
Former University of Oklahoma student captured on video reciting racist chants offered a public apology last week flanked by African Americans.
A Germanwings co-pilot is believed to have locked the pilot out of the cockpit, deliberately setting the plane on a lethal descent into the French Alps last week.
Driving while Black in Michigan can be dangerous if you are driving a Cadillac.