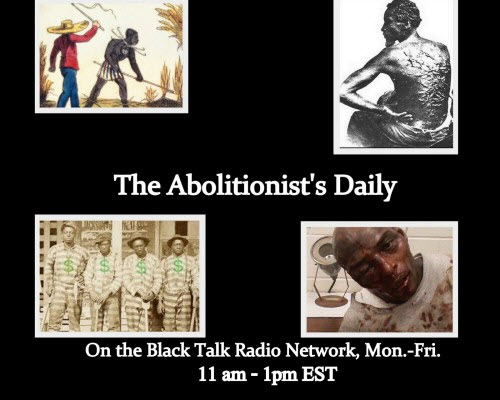 The Abolitionist's Daily – Reparations in a Time of War?
Podcast: Play in new window | Download (54.9MB) | Embed
Subscribe: Google Podcasts | Amazon Music | iHeartRadio | Stitcher | Podchaser | Email | TuneIn | RSS | More
[jwplayer mediaid="11528″]
Download Podcast
April 15, 2015
News out of Chicago is that the city will be paying reparations to the victims of notorious crooked cop John Burge and his goons squad. Police officers under former Chicago police commander Jon Burge used electrical shock, burning and mock executions to elicit confessions from suspects, mostly African-American, from the early 1970s through the early 1990s.
Also out of Chicago, another police extrajudicial murder. The U.S. Attorneys Office said this week that it had launched an investigation into a Chicago police officer who shot a 17 year old 16 times while the teen was walking away. Speaking to a panel of city aldermen on Monday, city Corporation Counsel Stephen Patton recommended that the City Council approve a $5 million settlement with the family of 17-year-old Laquan McDonald.
We will take a look again at new stories of America eating its young, as hardcore "justice" is being handed out to children who have made simple mistakes. As well as today's news headlines from the mass incarceration/modern day slavery front.