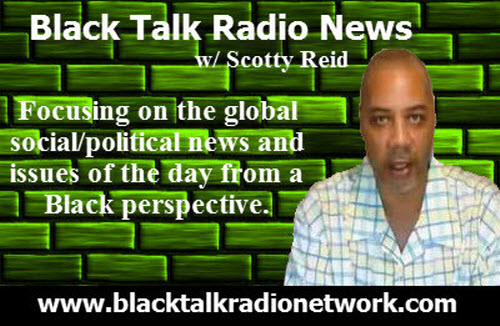 Black Talk Radio News – Boston University Professor puts white supremacy on blast
Podcast: Play in new window | Download (0.2KB) | Embed
Subscribe: Google Podcasts | Stitcher | Email | TuneIn | RSS | More
[jwplayer mediaid="12105″]
Download Podcast
Tune in for day's news and political/social commentary.
In the news, Boston University Professor Saida Grundy, a feminist sociologist of race and ethnicity listed as an incoming assistant professor of sociology and African-American studies at B.U, has come under fire from racist suspects because they can not handle the truth about their founding fathers being racist thieves that stole land and labor.
The United States was forced to defend itself before the United Nations over the issue of police terrorism against non-white residents. The US was also taken to task over its data collection via the NSA.
Thousands of people arrested by the Baltimore police over the past three years had injuries so severe that the jailers refused to admit them to the state-run Baltimore City Detention Center.
As a number of candidates launch their 2016 presidential campaigns, mass incarceration is a topic that should dominate the conversation in the wake of a number of uprisings related to policing. However, it is important that those who want to push the candidates on this issue to remember the bar set by former Congressman Ron Paul when he ran for president. Last week film maker Michael Moore made similar comments when he issued a call to free blacks from prison and to disarm the police.