Podcast: Play in new window | Download (Duration: 1:50:46 — 50.7MB) | Embed
Subscribe: Android | Email | Google Podcasts | Stitcher | RSS | https://www.blacktalkradionetwork.com/thandoradioshow/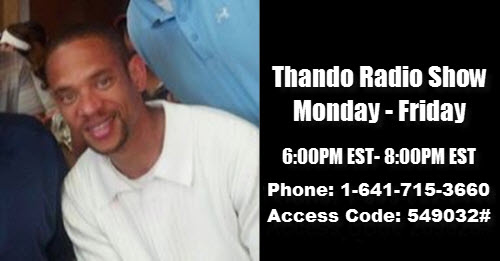 Yesterday on Thando Radio Show we hosted a dialogue with a man who claims there is an American reset in the near future and the Black community needed to be told about it and to follow specific instructions. Today we will review some of what was said and offer analysis.
Also, there are major war moves being made so be ready for it all.
What are your thoughts on these issues?

If you want truth and facts vs lies and fiction, support independent media.http://tinyurl.com/fundblackmedia