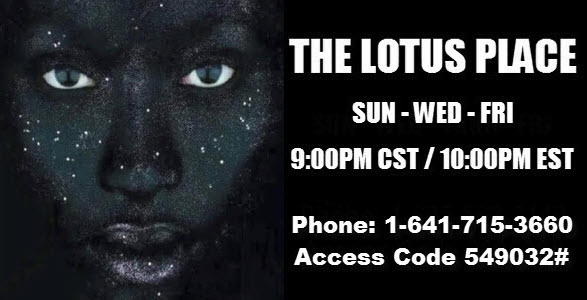 The Lotus Place – Black Talk Live Sunday 4/3/2016
Podcast: Play in new window | Download (Duration: 2:01:06 — 55.5MB) | Embed
Subscribe: Google Podcasts | iHeartRadio | Stitcher | Email | TuneIn | RSS | More
Destroying the School 2 Prison Pipeline & Exposing Environmental Racism, Hot News Topics… Black World…Community News.
Questions of the table>>>>
Pro Life or Pro Choice?
Will You Vote?
Do you want to travel to Cuba?
Do Black people care enough for themselves and others in order to really make a change?
Delta Cougar responds to your letters about money, relationships, dating, career questions, love, sex, etc. in the Ask Delta segment
Send letters to thelotusplaceradioshow@gmail.com
Mind, Body, & Spirit w/ Mother Zola Segment… Melanin & more
Join in the lively discussions that always take place at THE LOTUS PLACE!
---
The Lotus Place on Black Talk Radio is made possible in part by donations to the Black Talk Media Project, a NC based media non-profit.

If you want truth and facts vs lies and fiction, support independent media.http://tinyurl.com/fundblackmedia