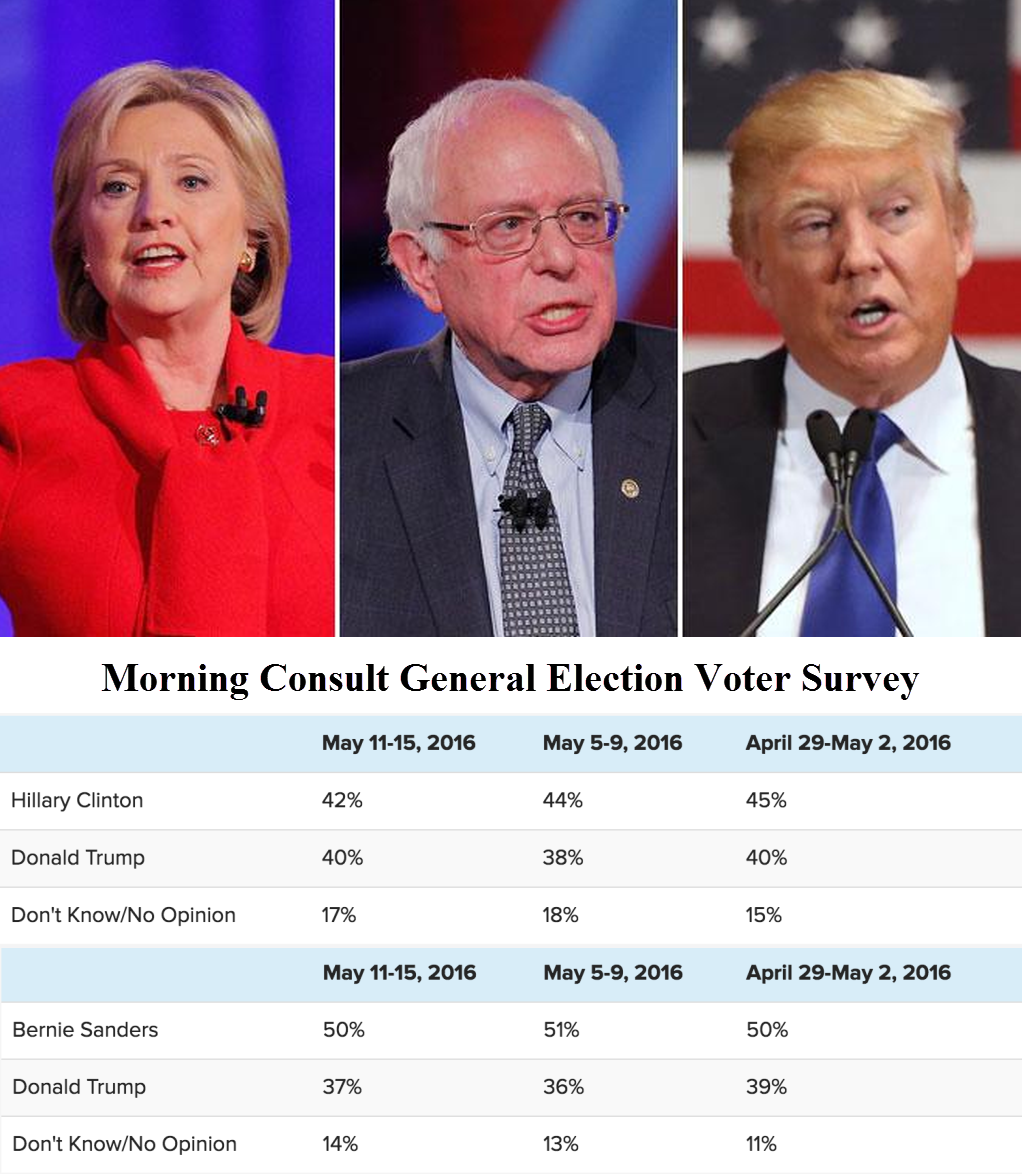 Black Talk Radio Commentary: 2nd Week Trump Makes Gains On Clinton
Podcast: Play in new window | Download (Duration: 2:00 — 938.1KB) | Embed
Subscribe: Google Podcasts | Amazon Music | iHeartRadio | Stitcher | Podchaser | Email | TuneIn | RSS | More
For the second week in a row, a poll or survey of voters shows Donald Trump and Hillary Clinton in a virtual tie nationally. Last week, The Quinnipiac Poll of Swing States showed Trump and Clinton in a virtual tie and this week a survey of voters nationally confirm a trend is forming in a hypothetical Clinton/Trump general election match-up. Clinton continues to lose support while Trump continues to make gains among independents and women voters. Bernie Sanders continues to beat Trump in hypothetical head-to-head match-ups.
New survey data from the Morning Consult indicates that Trump is gaining on Hillary Clinton nationally.
According to a national poll of almost 4,000 registered voters taken last week, Clinton only leads Trump 42 percent to 40 percent, within the 2-point margin of error making it a virtual tie. Clinton is down 2 percent nationally from a week ago, while Trump gained 2 points.
What may be surprising is that Trump is gaining support among women while Hillary Clinton is losing support among that voting bloc. This suggests that Trump's counter-attack about his alleged mistreatment of women is working by pointing out that Hillary Clinton has enabled her husband's long laundry list of alleged sexual predatory acts against a number of women going back to his days in Arkansas and culminating in the Monica Lewinsky scandal leading to the house in Congress impeaching Clinton for lying about his relations with the young white house intern.
Despite the majority of corporate media seemingly trying to help Clinton against Trump and Sanders, it just does not seem to be working among those who don't get their political news and views from the likes of Steve Harvey and Tom Joyner.