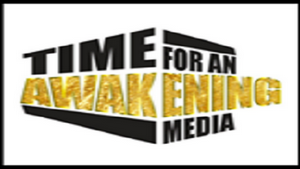 "Time for an Awakening" for 10/23/2016 at 7:00 PM (EST) 6:00 PM (CST) guests will be, political prisoner and friend Reverend Edward Pinkney, interviewing from Marquette prison in Michigan and Delaware State students, Kayla Edwards-Scott and Arriana Glover of "The Movement" student organization. They will tell us about "The Movement", Women's Senate, and Men's Council, and their upcoming event "The Unspoken Truth: A Real Conversation About Y(OUR) Mental Health". In 2016, from the need to develop a new mindset in our communities, to our political and economic empowerment, the solution to these problems must come from us. Let's also talk about some solutions. You can join us and be part of the conversation on this and other related topics. Information, insights and dialogue from a Black Perspective.
Studio Line: 1-215-253-7263
Listen Only: 605-562-3140 Ex. Code 958590# To get involved in the conversation hit *61
Listen online to "Time For An Awakening" live Sundays at 7:00 or the podcast stream anytime by clicking the listen tab on the left side of the Time For An Awakening Media Facebook page and hit the button or go to http://www.blacktalkradionetwork.com/timeforanawakening/
http://www.timeforanawakening.com/timeforanawakeningradiop…/ and do the same.
http://tunein.com/radio/Time-For-An-Awakening-Radio-s213945/
http://www.timeforanawakening.com/category/podcasts/
http://timeforanawakeningradio.blogspot.com/
PODCAST of past guest such as:
Cynthia McKinney, BaBa Ashra Kwesii, BaBa Runoko Rashidi, Dr.Leonard Jeffries , Michelle Alexander, Boyce Watkins, Wlimer Leon, Tom Burrel, James Clingman , Ezra Aharone, Dr. Umar Johnson , State Of Black Farmers Series,Milton Alimadi, Dr. Tony Browder, Dr. Ray Winbush and many, many others
TIME FOR AN AWAKENING RADIO PROGRAM
PHILADELPHIA EVERY- SUNDAY 7PM
http://www.timeforanawakening.com