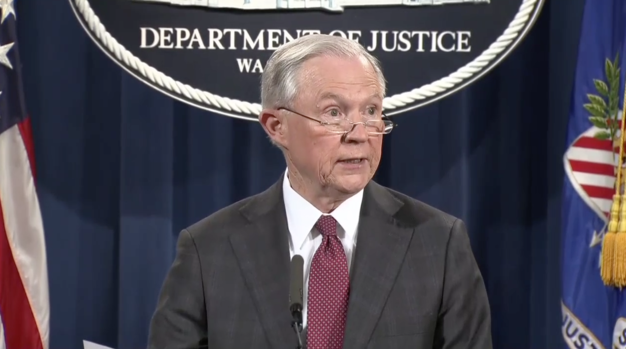 BTR News: Corrupt Baltimore Cops Indicted On Federal Racketeering Charges
Podcast: Play in new window | Download (Duration: 4:27 — 3.5MB) | Embed
Subscribe: Google Podcasts | Stitcher | Email | TuneIn | RSS | More
"Rather than dictating to local police how to do their jobs, or spending scarce federal resources to sue them in court, we should use our money, research, and expertise to help them figure out what is happening and determine the best ways to fight crime," Sessions said to nations top law enforcement officers.
The same week that AG Jeff Sessions made these fascist statements, seven Baltimore cops assigned to a gun tracing task force stole money from victims they falsely detained, wrote fake police reports, lied to investigators and filed for overtime they didn't work, according to reports on the federal indictment.
The investigation was started during the Obama administration and the indictment from the DOJ perhaps may be the last of its kind considering the comments from AG Jeff Sessions who isn't interested in running the office in a non-partisan manner and following the rule of law.
---