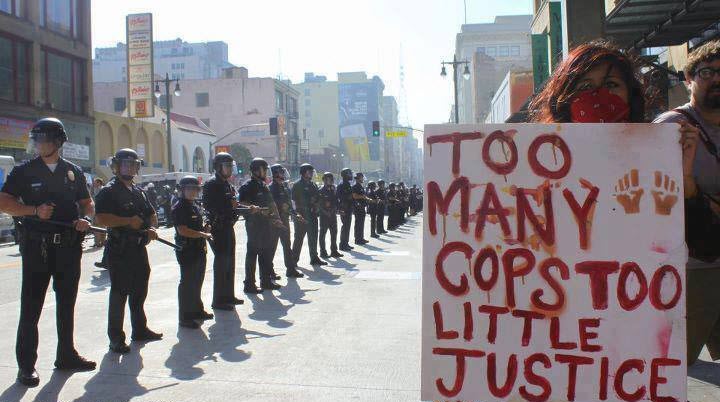 BTR News: Trump Not Just A Thug But A Dangerous Tyrant Who Hates Freedom
Podcast: Play in new window | Download (Duration: 15:39 — 7.2MB) | Embed
Subscribe: Google Podcasts | Stitcher | Email | TuneIn | RSS | More
In a speech to a crowd of Blue Lives Matter types, Donald J. Trump removed all doubt that he is a thug and has now entered into the realm of tyrants with his speech at Suffolk County Community College in New York. In fact, articles of impeachment would be in the works if there were any principled Representatives in the US Congress who took their oaths of office seriously to defend the US Consitution and the rights of the people against all enemies foreign and domestic as Trump openly calls for the mistreatment of the American people and telling cops they don't have to obey federal laws.
source: https://www.washingtonpost.com/politics/courts_law/the-latest-police-issue-statement-after-trump-remark/2017/07/28/950c8532-73f4-11e7-8c17-533c52b2f014_story.html
The author Scotty T. Reid has been writing and podcasting about social/political issues since 2007 and is the producer of several successful digital radio programs and the founder of the non-profit new media education organization Black Talk Media Project and the Black Talk Radio Network. He is part of the New Abolitionists Movement to abolish slavery in the United States as permitted by the 13th Amendment of the US Constitution. He is a United States Army veteran, serving a tour in the Gulf War and one of the many descendants of American Revolutionary Samuel Rankin that still reside in Gaston County, North Carolina. He is also a descendant of Afro-Americans of North Carolina and the Cherokee tribes of Western North Carolina. He considers the Autobiography of Malcolm X to be the greatest influence on his life.
You Can Support BTR News Today By Making A Financial Contribution To The Non-Profit Black Talk Media Project. Thank You For Your Contribution In Support Of Independent Media https://www.paypal.com/cgi-bin/webscr?cmd=_s-xclick&hosted_button_id=PAWLUX4ZGGK98
Black Talk Media Project, PO Box 65, Mt. Holly, NC 28120-0065
---