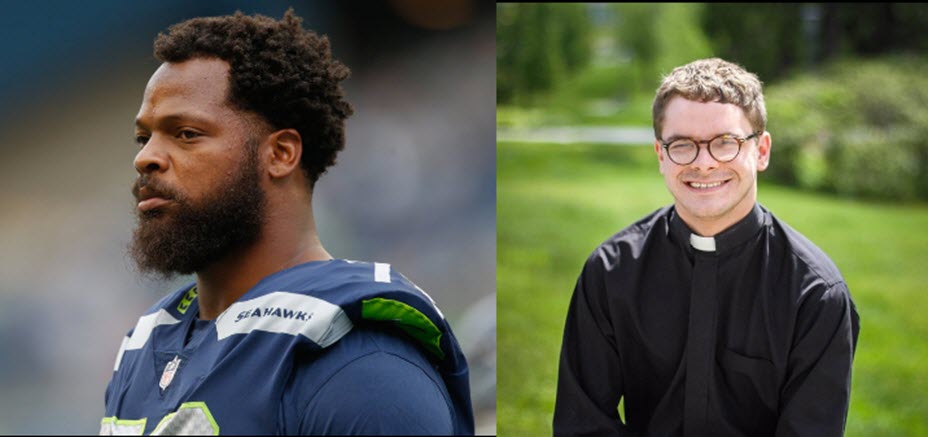 BTR News: NFL Baller Michael Bennett Assaulted By Cops & Confederate Lee Descendant Denounces White Supremacy
Podcast: Play in new window | Download (Duration: 7:22 — 3.5MB) | Embed
Subscribe: Google Podcasts | Stitcher | Email | TuneIn | RSS | More
NFL defensive end Micahel Bennett is reporting that he was assaulted by Police in Las Vegas after attending the Mayweather/Mcgregor boxing match. A descendant of Confederate traitor and terrorist Robert E. Lee recently denounced white supremacy and was forced to resign as pastor of a North Carolina church because of his support for the "Black Lives Matter" organization.
---
Tune in for two hours of BTR News, commentary, and music Monday through Friday at 12 PM EST to 2 PM EST. BTR News is hosted by Black Talk Media Project founder Scotty Reid who has been hosting and producing news talk radio since 2007 and has interviewed hundreds of guests on various topics. He discusses the issues in a way that your mainstream radio hosts would never dare and the corporate media would never allow. You Can Support BTR News Today By Making A Financial Contribution To The Non-Profit Black Talk Media Project. Thank You For Your Contribution In Support Of Independent Media Click Here To Donate! https://www.paypal.com/cgi-bin/webscr?cmd=_s-xclick&hosted_button_id=PAWLUX4ZGGK98
Check or M/O made out to Black Talk Media Project, PO Box 65, Mt. Holly, NC 28120-0065
---
Join BTR Community! Get a membership to an ad-free, data mining free private social network for just $24 per year subscription that helps power the network.

https://www.community.blacktalkradionetwork.com