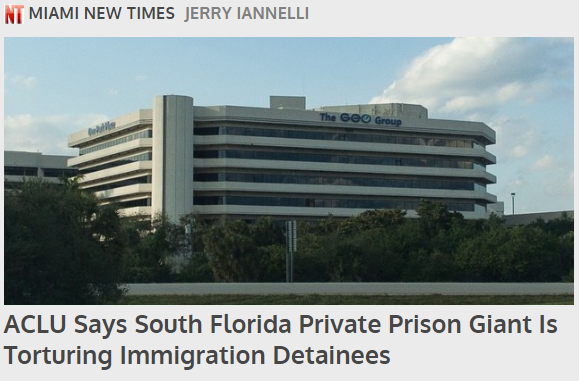 BTR News: GEO Group Sued For Major Human Rights Violations Including Torture
Podcast: Play in new window | Download (Duration: 8:29 — 4.0MB) | Embed
Subscribe: Google Podcasts | Stitcher | Email | TuneIn | RSS | More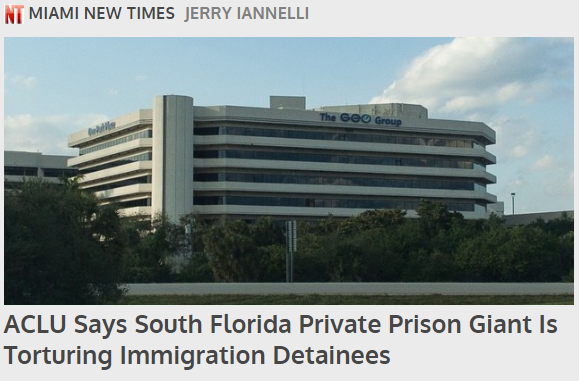 The infamous 21st Century Slavery Group also known as GEO Group which is a major player in modern day legalized slavery and human trafficking in the United States are being sued in the federal courts for torturing detainees in its facilities. These sort of human rights violations are common place within the GEO Group which bet heavily on the Team Trump who expressed his enthusiastic support for the private prison industry during his 2016 Presidential campaign.
---
Tune in for two hours of BTR News, commentary, and music Monday through Friday at 12 PM EST to 2 PM EST. BTR News is hosted by Black Talk Media Project founder Scotty Reid who has been hosting and producing news talk radio since 2007 and has interviewed hundreds of guests on various topics. He discusses the issues in a way that your mainstream radio hosts would never dare and the corporate media would never allow. You Can Support BTR News Today By Making A Financial Contribution To The Non-Profit Black Talk Media Project. Thank You For Your Contribution In Support Of Independent Media Click Here To Donate! https://www.paypal.com/cgi-bin/webscr?cmd=_s-xclick&hosted_button_id=PAWLUX4ZGGK98
Check or M/O made out to Black Talk Media Project, PO Box 65, Mt. Holly, NC 28120-0065
---
Join BTR Community! Get a membership to an ad-free, data mining free private social network for just $24 per year subscription that helps power the network.

https://www.community.blacktalkradionetwork.com