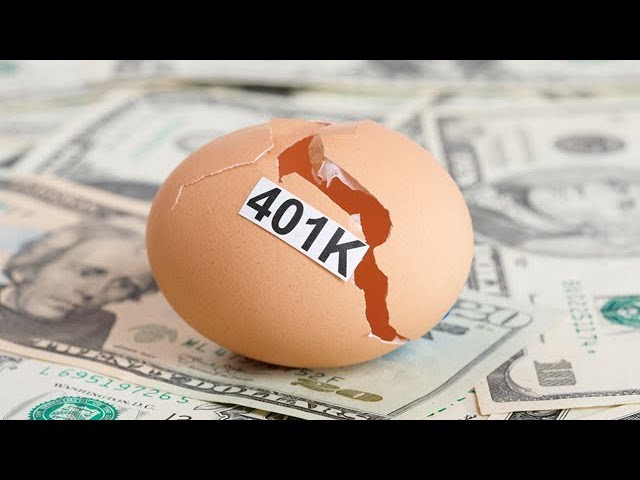 GOP Threatens To Change 401K Plans & Limit The Amount Of Pre-Tax Contributions
If Republicans in Congress have their way, the money you're allowed to invest in your company's 401K savings plan could be cut, meaning you'll be paying more taxes and saving less.
While African Americans have always been reluctant to invest in the stock market, 401K's have made it a more popular savings option with more than half of all Black investors saying it was the most important reason for becoming an investor, according to Ariel Investments.
Financial advisor Marrel Foushee joined Roland Martin on NewsOne Now to discuss alternative investing options if 401K plans are cut.
Listen, download and subscribe to the ALL NEW Roland Martin Unfiltered Audio Podcast on iTunes http://ow.ly/Hctl30eeN19
Visit Roland Martin's NEW digital lifestyle and information website http://AllThat.tv
Hit the thumbs up button and subscribe to the channel to see more content like this. http://bit.ly/2ubQ9NV
Want more Roland Martin? Watch NewsOne Now every weekday morning starting at 7AM ET on TV One.
Follow Roland Martin on the following social media platforms:
Facebook: http://bit.ly/2dgI2GO
Twitter: http://bit.ly/2dgFOra
Instagram: http://bit.ly/2d48Acu
For more info about Roland visit http://www.rolandsmartin.com
Roland Martin Podcast on iTunes: http://apple.co/2iado2r
NewsOne Now Podcast on iTunes: http://apple.co/2abI3f4
NewsOne Now Podcast on Google Play Music: http://bit.ly/2iAhm7t
---

The Black Talk Radio Needs Your Help, Make A Donation Today!
Check or Money Orders to Black Talk Media Project, PO Box 65, Mt. Holly, NC 28120

Join Us In Black Talk Radio's Private Social Media Community!